Markos Vidalis: Tide Minnow Slim 120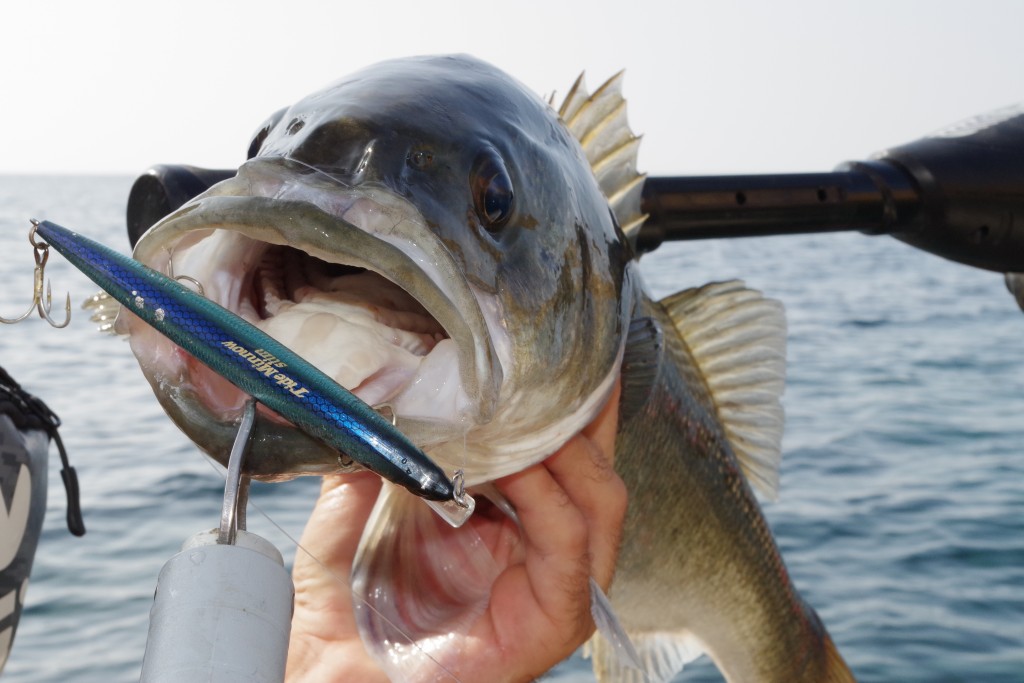 The Kick @ss Lure!
In the recent years, saltwater anglers all around the world, throw a huge part of interest on larger minnows and periodically stopped using smaller ones. The common belief says "big bait – big fish" and no one can deny it, but sometimes we should just take a glance in the past and see the start line from a different point of view. Yes larger minnows often do attract predators, but there are many times that fish just won't strike on them. This is also very common when the baitfish of the area are smaller, so the predators have "locked" on smaller size fish and simply ignore our minnow. In those cases a smaller lure is usually the solution.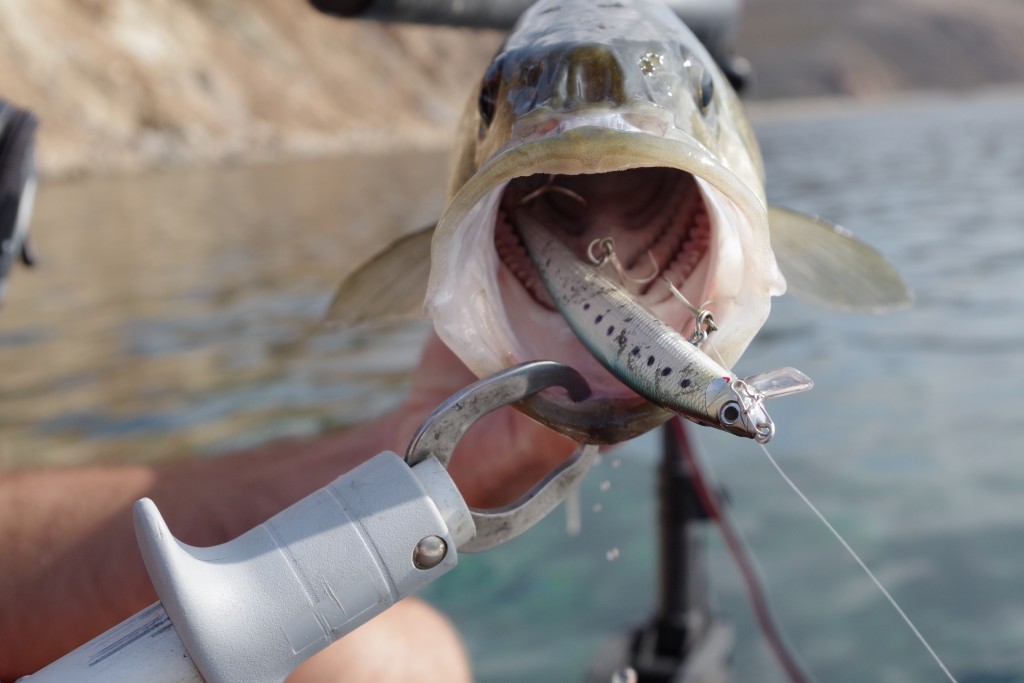 But smaller lures do have limits. A smaller lure have limited casting ability and in strong currents it often looses the right swim action, so it is very rare to have a lure that can handle stronger currents, have also good casting ability and the "real look" that predators can't resist. In my confession, TMS 120 actually was the first DUO lure I got in my hands several years before, when it was still for the local Japanese market.  "Tide Minnow slim 120" was written on the box. When I firstly saw it, I said that for sure it had the Japanese design, but no further abilities crossed my mind. On the first cast I got impressed and on the first twitch I was convinced that it was not just another Japanese lure. When the time came to use it in rougher sea from beach or in currents, I realized that it was the only minnow in my collection that was combining all those abilities. Now, nearly a decade it follows my fishing expeditions and often gives the solution when other lures can't. Easy to use, easy to get fish, Tide Minnow slim is a very good example why for so many years, has not got a single improve by DUO. Actually it still comes with the older eye, the round one with laser reflection and still it Kick @ss!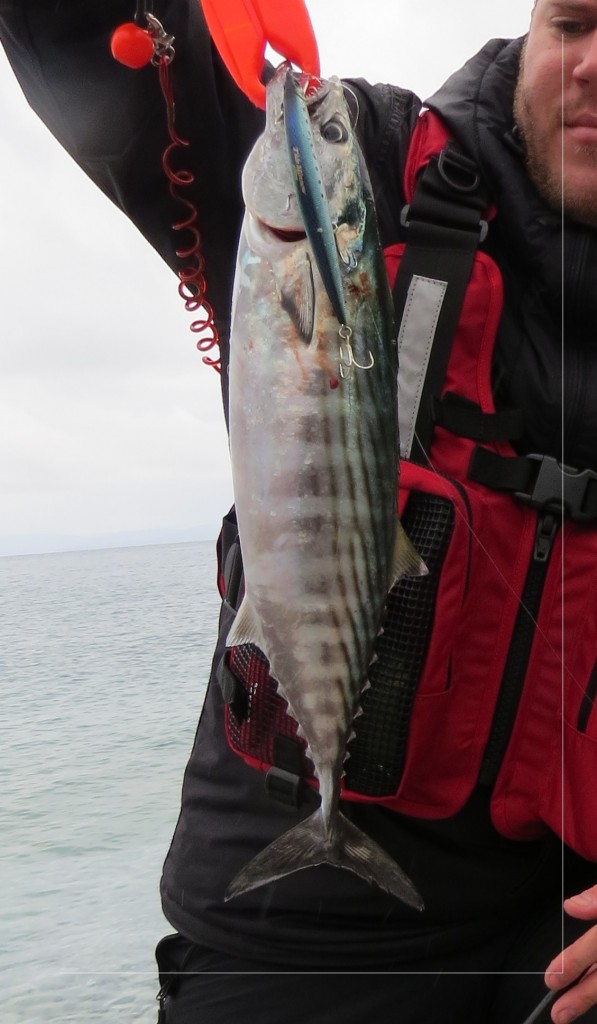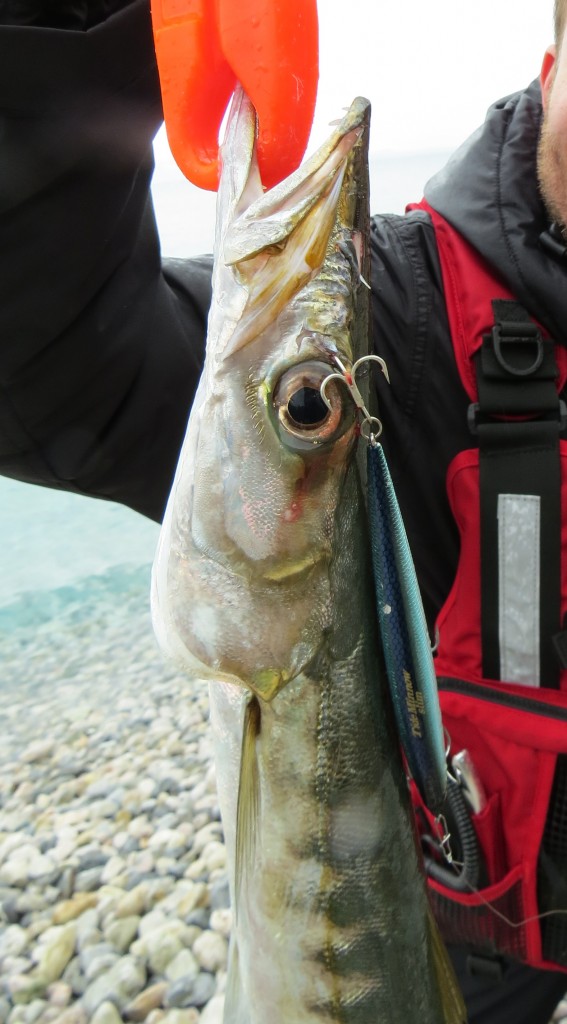 How to… "TMS120ing"
Tidy 120 as I call it, is a smaller version of the famous TMS 140, 175 & 200 and actually is the older brother! It is a real sea bass game lure that can trigger attacks even in the worst conditions for sea bass fishing, like very calm sea and transparent waters. If it is used with a fine 8 braid PE #0.8 – 1.0 line and a delicate leader like 0.25mm, along with a good sea bass rod – reel, someone should expect the best sea bass results, and a super casting performance. Besides its "sea bass" qualities" TMS 120 is also an "ace in the sleeve" for other fish species also like bonitos, barracudas, queenfish, etc. It can be used with twitching, fast or slower retrieve and of course combining all those together the way you want! No matter what, TMS 120 will do just fine and will work! So be sure to include at least one or two colorations of this awesome lure in your fishing and you will easily find out yourself what this lure is capable of.