Rolando Cordoba: The Ryuki Family
The Ryuki family.
There is no doubt that the image of the samurai or "he who serves", the elite warrior of X century Japan , has, with time, turned into a symbol of ethics and unwavering power for the empire of the rising sun. Also with these values surged Ryuki, the righteous warrior of red clothing of the Pokemon supremacy. Its name was used in what I consider to be one of the best projects by DUO: the Spearhead Ryuki family. This a lure as efficient as it is mortal, and so miscellaneous that we can affirm there is a Ryuki for every occasion.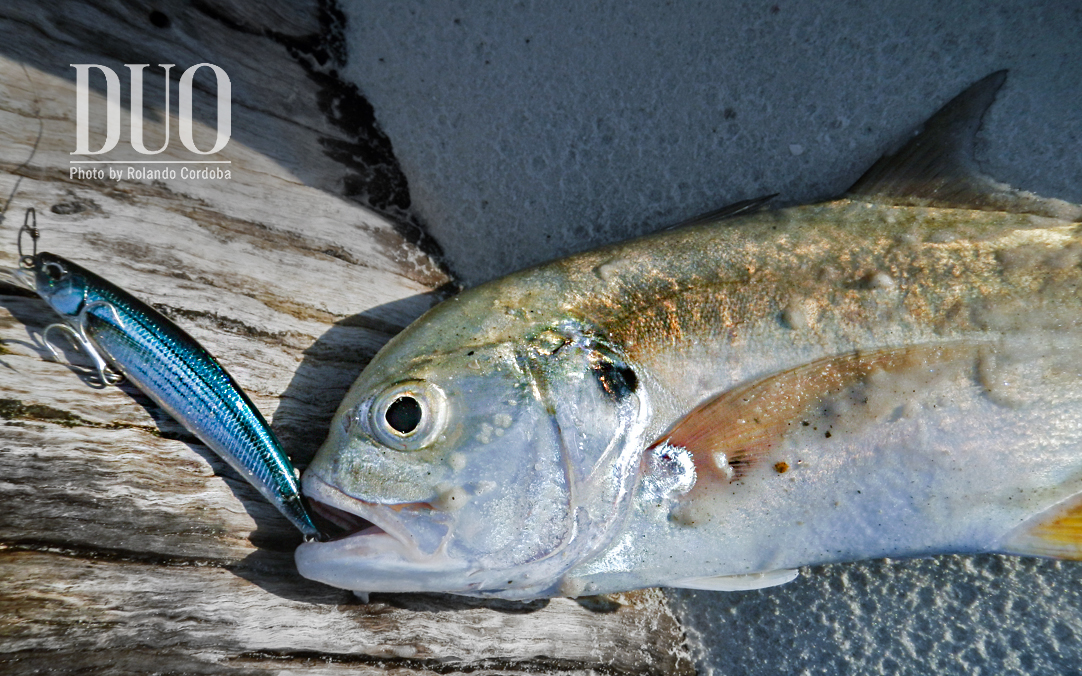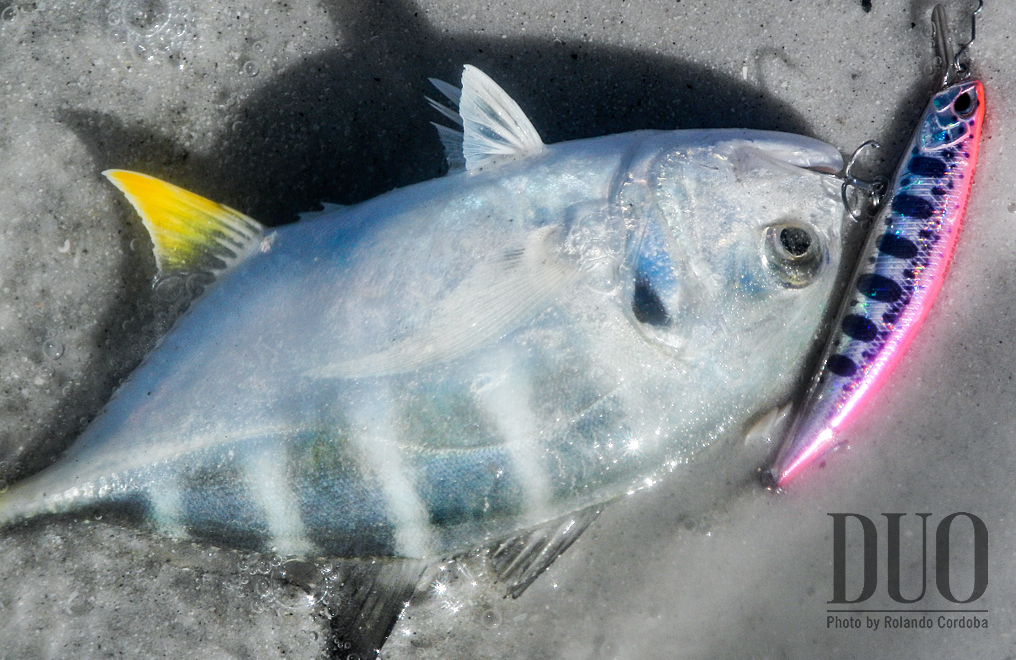 The Spearhead Ryuki by DUO are lures that were designed for the fresh water currents of mountain rivers, this causes their flotation to increase in salt water, because of this the lures are easier to recover safely in shallow waters, flats or shores. The aerodynamics if its design and the advantage of being in open spaces may give us enviable throws, especially when compared to other similarly sized lures.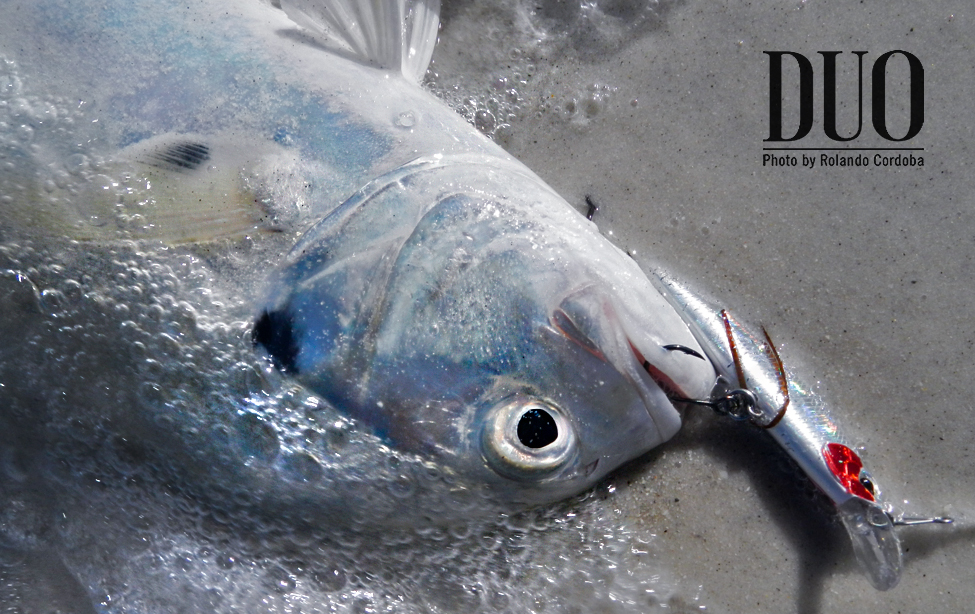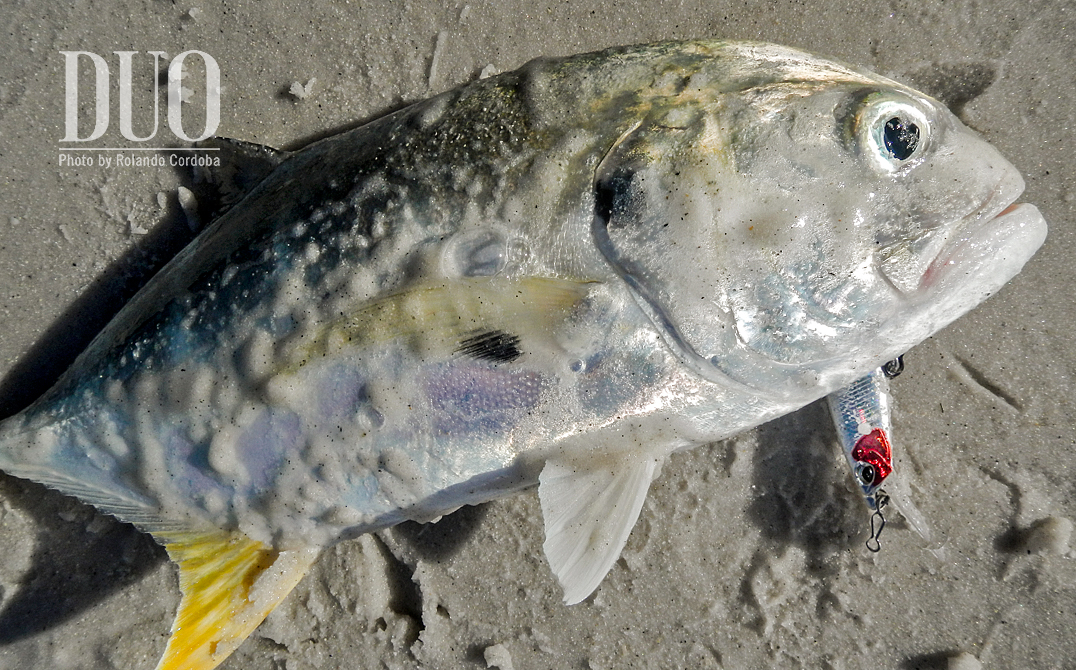 Usually, they are long, narrow lures with paddles of different shapes that allow each person to choose which kind of swimming is most convenient for them. Their weights vary from 4 to 15 grams and they come already assembled with two hooks underneath, one in the middle and one towards the tail. Their design allows them to be recovered at any speed and their perfect balance guarantees that, as soon as they hit the water, they immediately get in position to be recovered.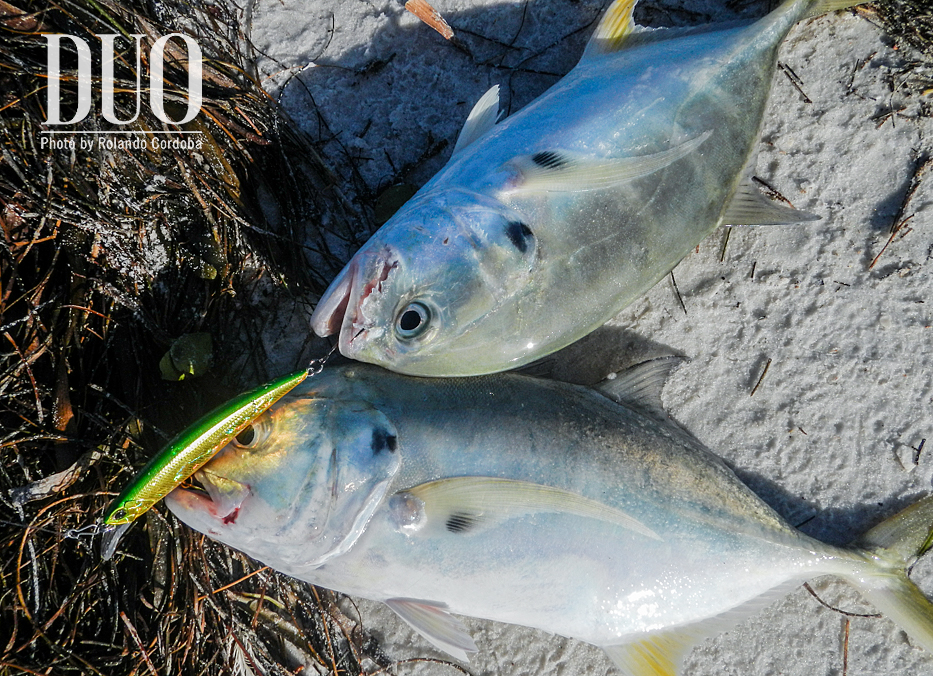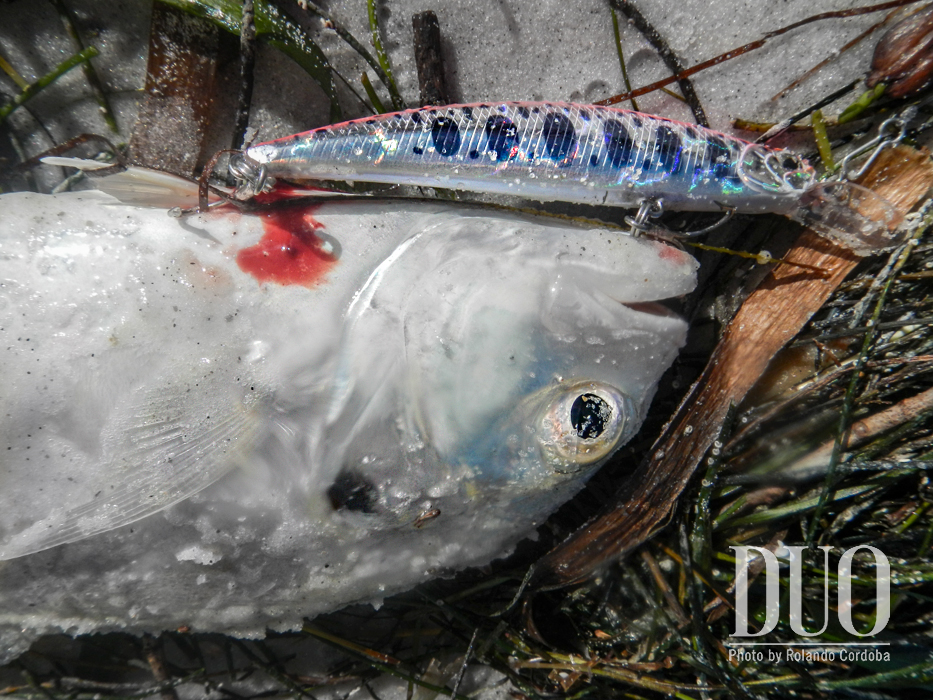 Due to the demand, the Ryuki family has continued to increase. Now they have floating, suspending and, of course, sinking models that presumes the values that have made them famous since the start, the recent series Ryuki Bic, the also recent and applauded series 95S WT (for saltwater), and the impressive series "d3", their latest soldiers.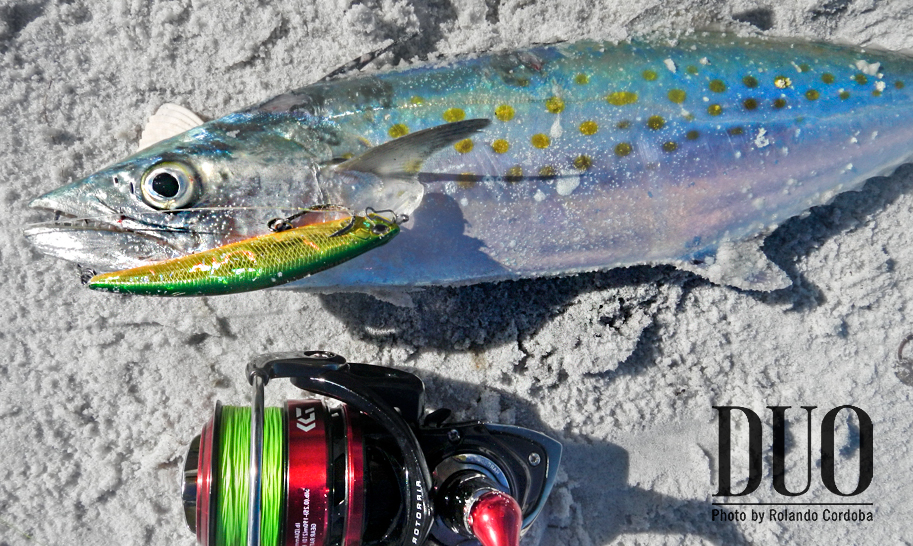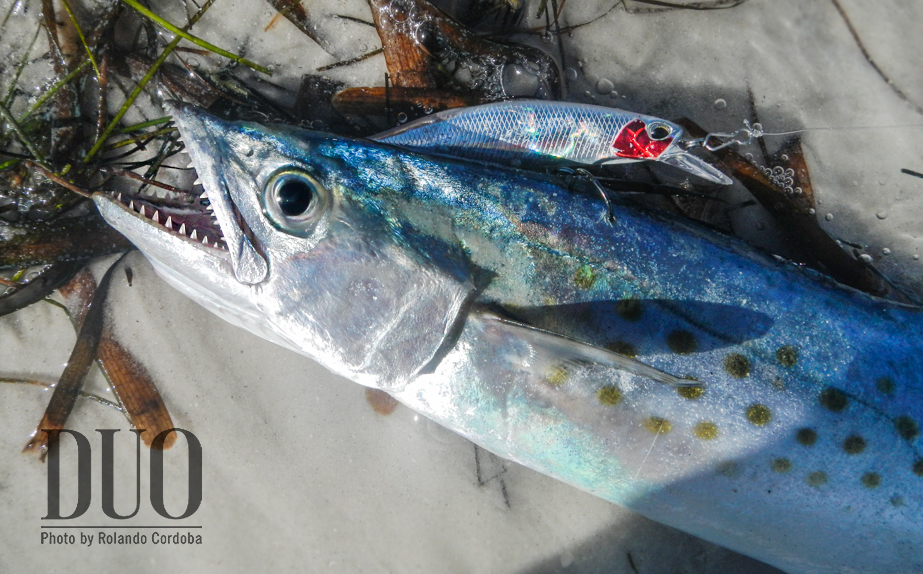 The short recovery time of the Ryuki lures make them one of the most cherished prays of the predators that hunt at a high speed like the Spanish mackerel, king fish and barracudas. Mackerels (Jack crevalle) have become the lure's worse enemy; they promise to fill a day of adrenaline a lot of fun for any fisherman.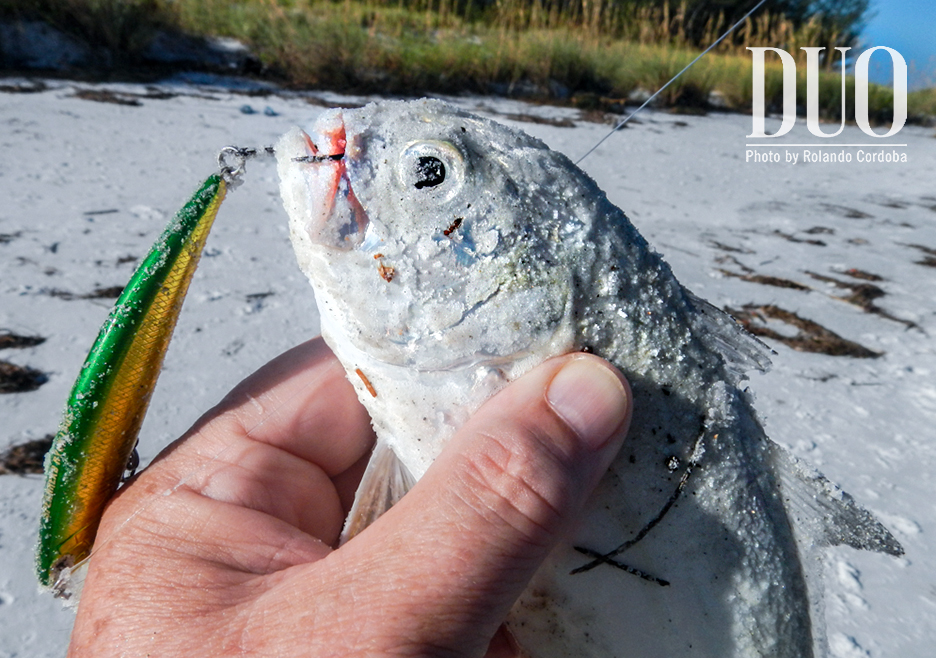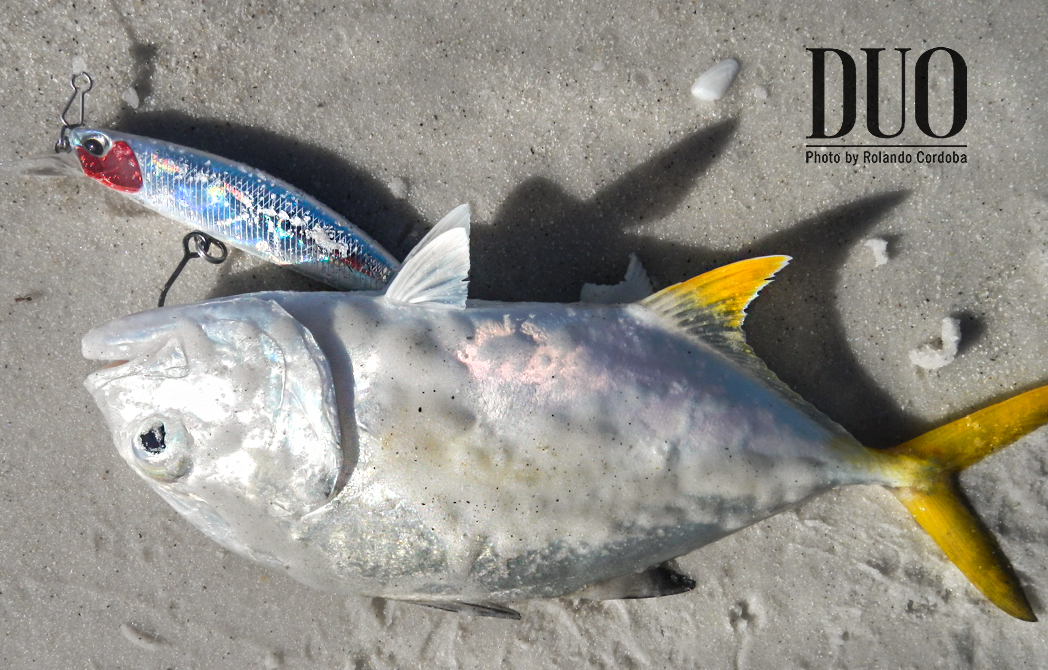 These lure's freshwater origins don't matter, their efficiency and their own development have made them one of the best tools for the demanding shore fisherman, who will have a sure enjoyment from the moment, from the magic and wonderful moment, that the Ryuki touches water.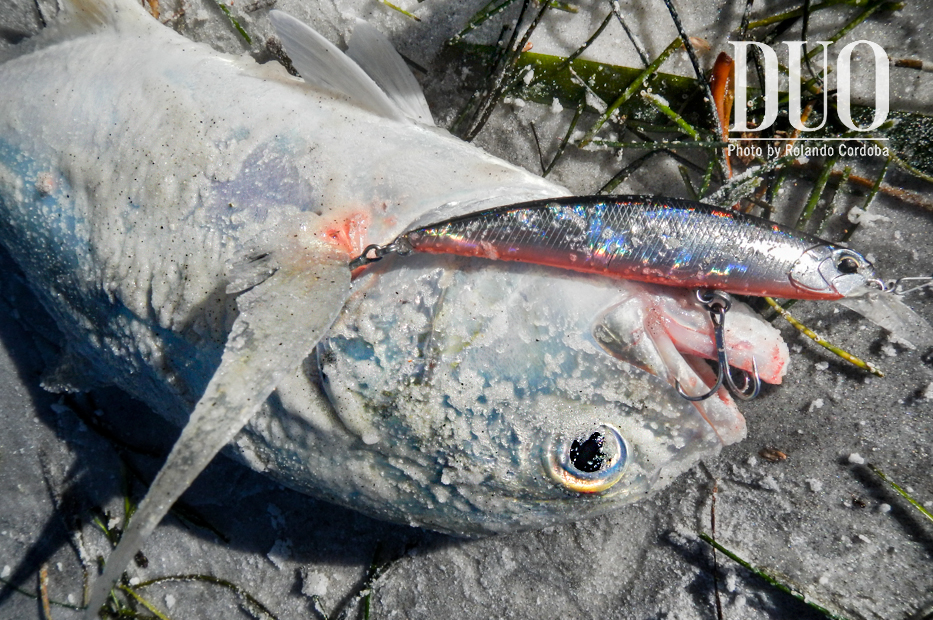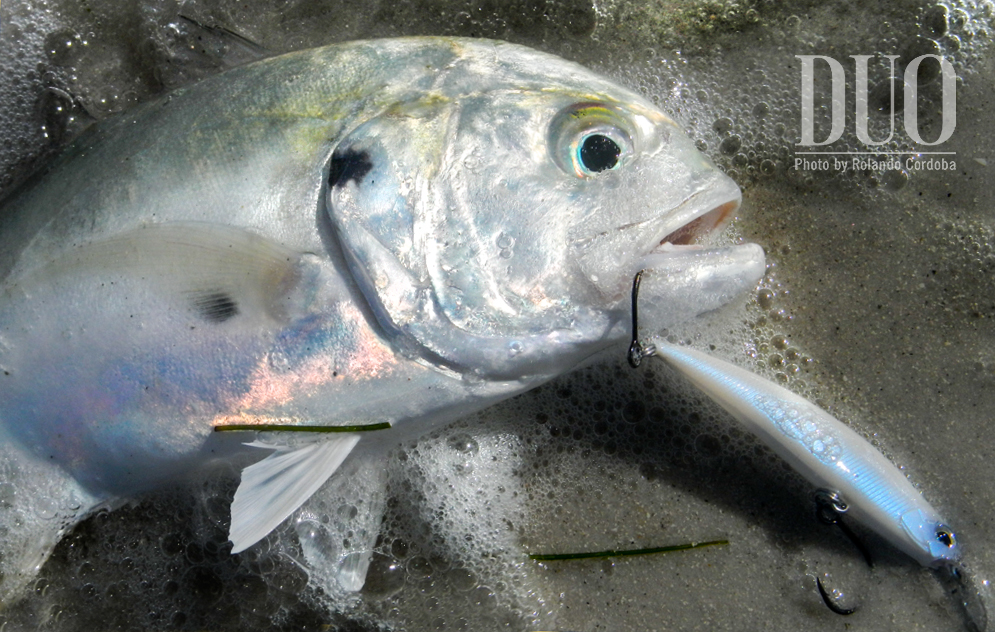 Rolando Cordoba / International DUO Pro Staff / Bradenton Fl.