Markos Vidalis: Tide Minnow 150 Surf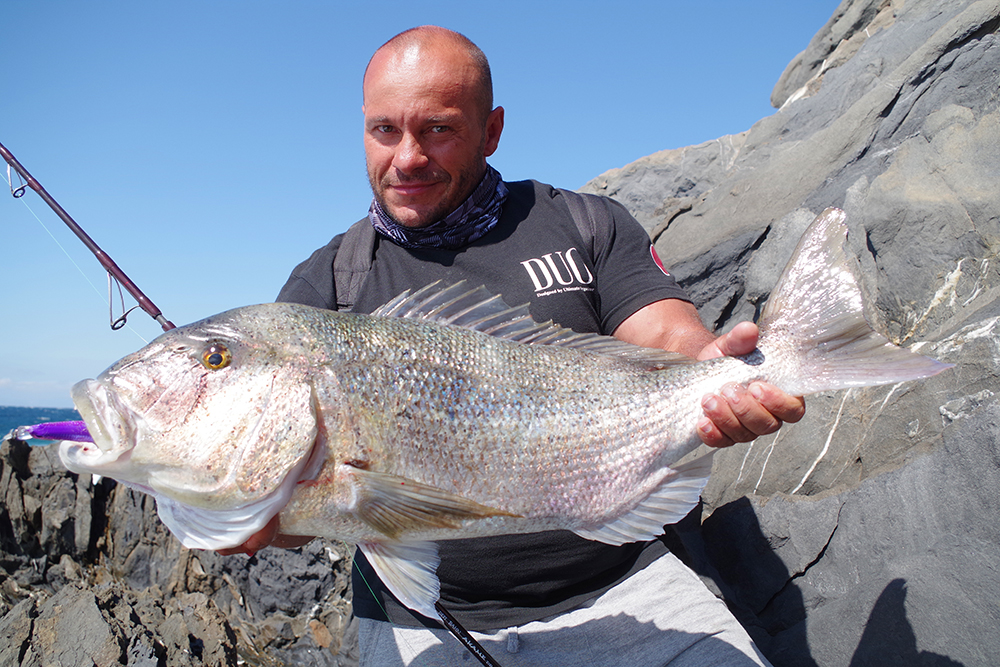 Tide Minnow Surf 150
We all know that in high pressured fishing places with calm conditions, lures with very strong action tend to scare, rather allure the fish we targeting. It is true, and in such places, lures like Tide Minnow Slim with a more discreet movement and natural appearance, often get the job done without much effort. But as we know, each lure of DUO is designed for a purpose and specific weather situations and as effective a Tide Minnow Slim can be on a less hard sea, is almost impossible to use in strong waves and extreme wind. And here comes the Tide Minnow Surf, especially the 150 model. This amazing lure gets the best out of its extremely strong action. It is originally designed for very rough situations and no matter how hard the waves are, the unique lip manages to "grab" water from the first retrieve.
This, as we already mention, result on a very strong action and it also forces the lure to stay in the water, even between the curve of very big waves, exactly where other lures fail. The strong action that once was annoying in calm waters, here is the exactly what we need, and really gets the attention of every predatory fish that takes advantage of the strong conditions to hunt! Tide Minnow Surf has a "chubby" appearance to produce a stronger optic result and of course to host an advanced weight system that allows it to overpower even the strongest wind and perform ultimate casting distance. The same weight system produces strong vibrating sound that raises the opportunities for a fish to locate it in the foam!
Tide minnow Surf is considered a very user friendly lure. Since it has a strong action, even by simply cast and retrieve can result to an unexpected catch. Furthermore, it strongly advised to twitch it, "stop and go" it and use it with slower or faster retrieve in order to find where fish respond better. But as a personal opinion, in very strong situations, a simple steady medium retrieve is the best you can do. Tide Minnow Slim 150 has a body of 15cm and a weight of 29gr, making in esy to combine with most spinning rods. Without a doubt, when your target hides in very strong conditions, then you really have no other choice!