Rolando Cordoba: Tetra Works Yurameki
With reports from several countries on the topic of rockfishing, you know that "micro" lures and the use of light equipment are trending. DUO has a wide range of items applicable to LRF movement, though many of them, especially Tetra Works and Spearhead series are still new in many parts of the world.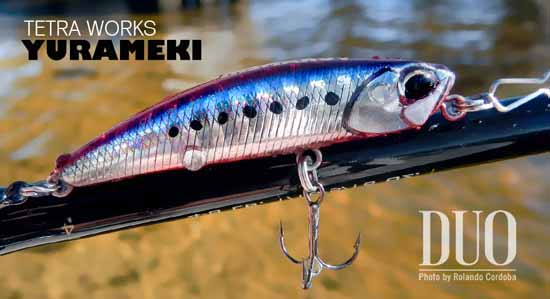 One of the best examples of the famous Tetra Works series, is the small pencil called Yurameki, though still ranking itself among"heavyweights". This lure of only 48 mm long, weighs surprising 6.3 grams, allowing stunning casts. If you plan to use it in enclosed spaces such as narrow rivers or mangroves with high vegetation, I advise that you first practice on an open soace so you know what I mean and so that your lure not go straight to the top of a tree.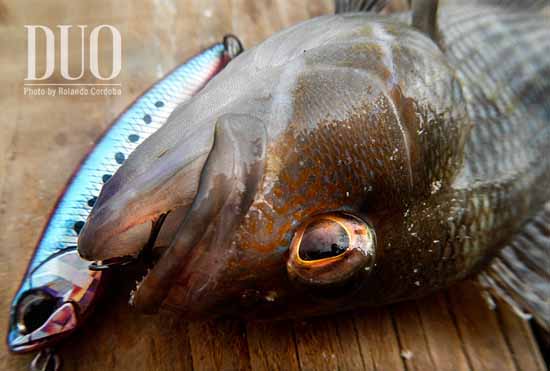 But what makes Yurameki so effective? First, the weight. The ability to throw long distances, helps to "hide" the fisherman from fish. The weight also helps to place the lure in depth the fisherman needs and to launch it against strong winds. Its weight also helps to throw it at very precise points or put it to swim in waters with strong currents.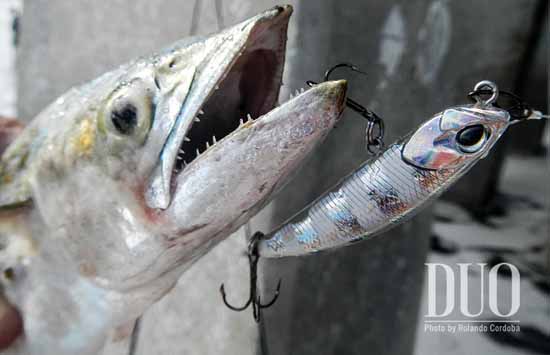 Although a small lure the Yurameki can attract species of any size. Despite moving slowly, this small lure works like a magnet with spanish mackerel. I've been in a little early high tide channel, and have had four catches, one behind the other in less than 15 minutes and I'm sure its power of attraction, has to do with his best attribute: the wobble tail.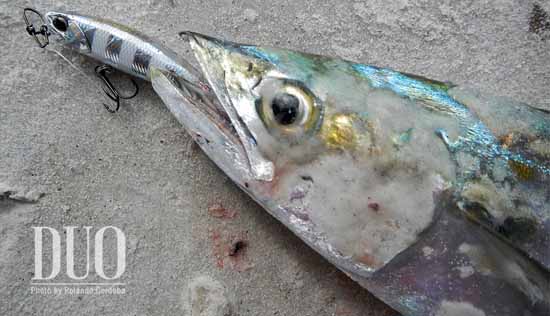 On one hand, we have a small, tough and heavy lure, but on the other, have a lure that moves with apparent delicacy, making the predator considers a fragile dam trying to pass unnoticed and decide the attack, this is achieved by a slow recovery, and giving small tugs each crank 3-4 turns. It's worth a try before throwing to get a feel for the right speed of recovery, because if you bring faster can start to spin and lose its best attraction.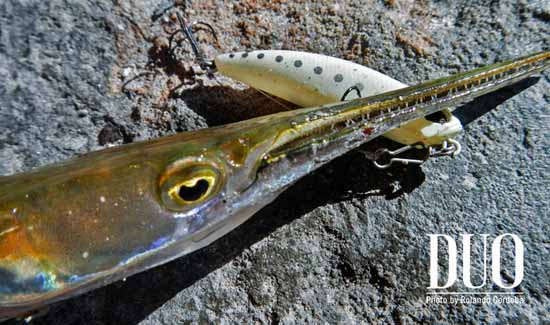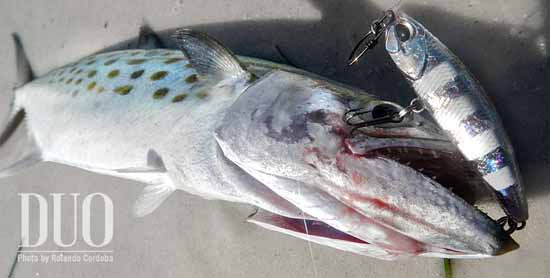 It`s the best of both world – a heavy lure with seductive moves. Frail-looking, but with aggressive action, making it a productive tool for demanding fishermen.
Rolando Cordoba
Official DUO Pro Staff