Black fin begins
With last season being the worst one yet, I was anxious to see how this season was going to turn out.
After a couple of sessions with no fish, I was starting to get worried. The major reason for the bad season last year was mainly due to the unusually cold water temp resulting in the lack of baitfish. This prevented the predetorial fish from coming close to shore.
This year however, the water temp is unusually high with the air temperature on record highs even in winter. Is it just me, do we all notice the unusually unstable environemental conditions in recent years.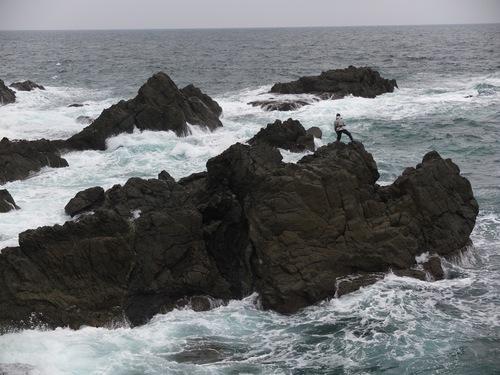 On a perfectly rough day for black fin fishing, I ventured out to a new area with a mate of mine. With the two of us presenting the fish with countless colors and types of lures, we were just about to give up when a small one made contact with my lure.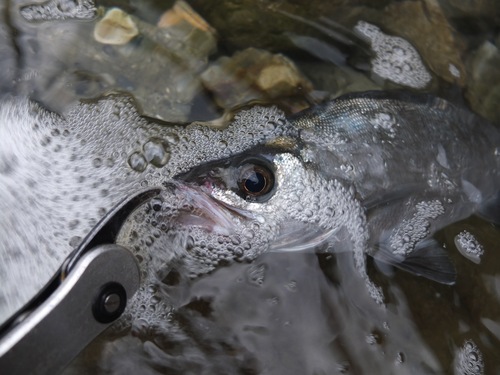 Thanks to the MOAB. Its not called the "Mother Of All Baits" for nothing!! A small fish but hopefully a beginning to a big season ahead!!
Tackle Data:
Lure: MOAB, Jerkbait 120SP, Tide Minnow Slim 140, etc
Rod: Ripple Fisher Avarice 110H
Reel: Stella 4000 XG
Line: SUNLINE Nylon 16lb (prototype)
Leader: SUNLINE System Shock Leader 40lb
Sunglasses: SWANS.