Kazuhiro Uyama: Amazon Times
Rattle version of Fangbait 120 was a big success in this trip! Until now, I always targeted arapaima with silent lure, but this time I opted of rattle version and after giving it a few jerks I got a good reaction bite.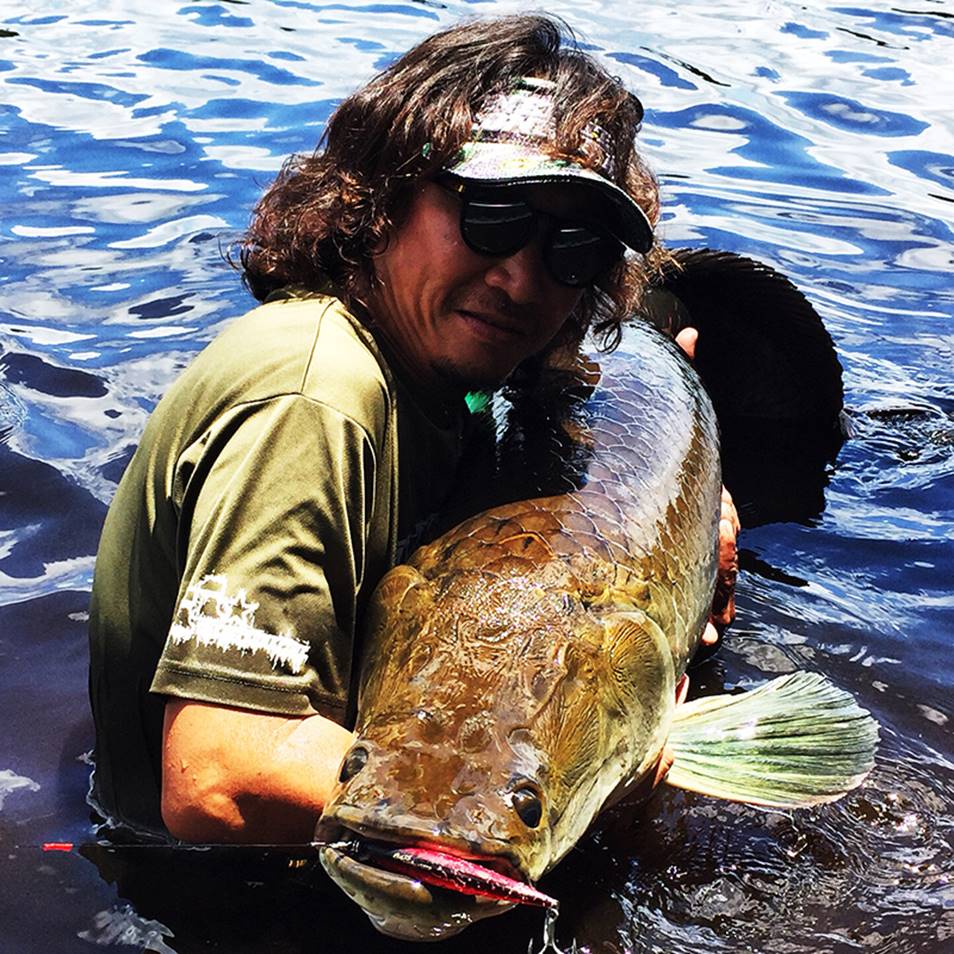 Good size of Silver Arowana caught on FangPOP 12, which is finally scheduled for release in September. The mix action of popping and dog walk was effective this time.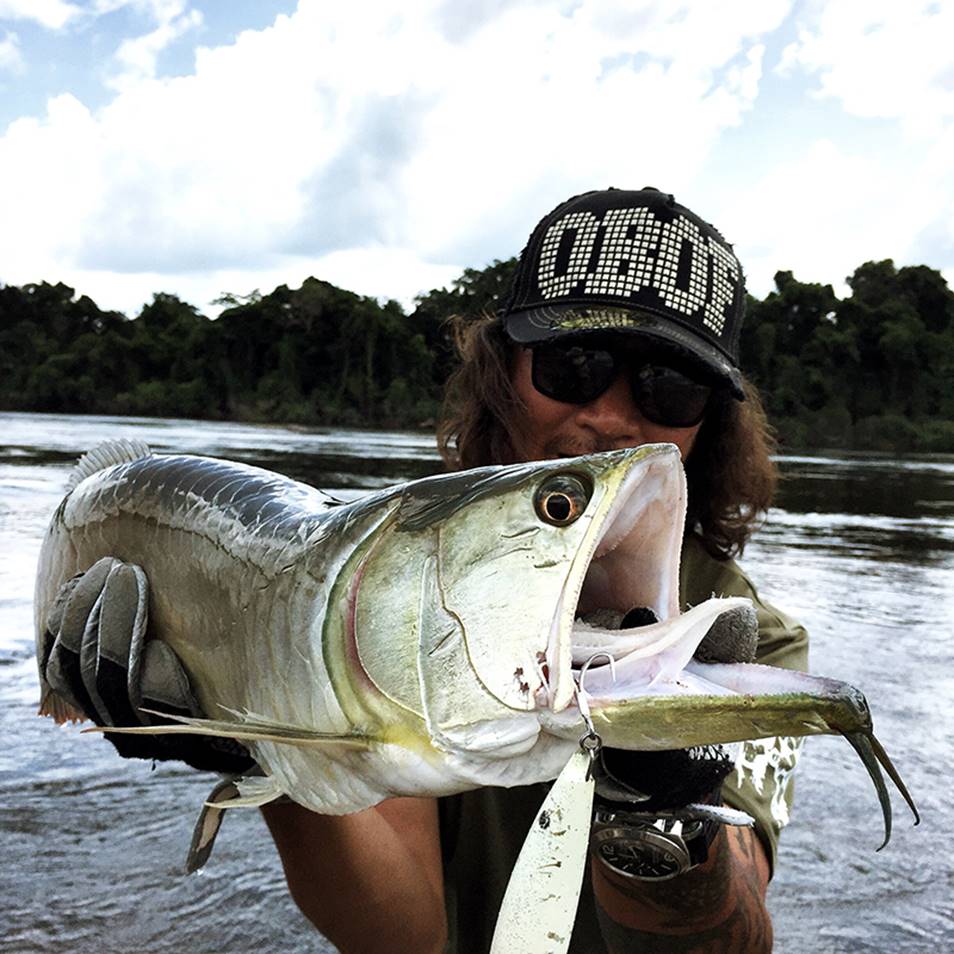 I also managed to catch a good size butterfly peacock bus at Fangbait 100 SR scheduled to be released next year. 100 series has a bit of a different action compared to the two larger sizes and moves with tighter pitch. Of course, same as the other models, it's fully wired through.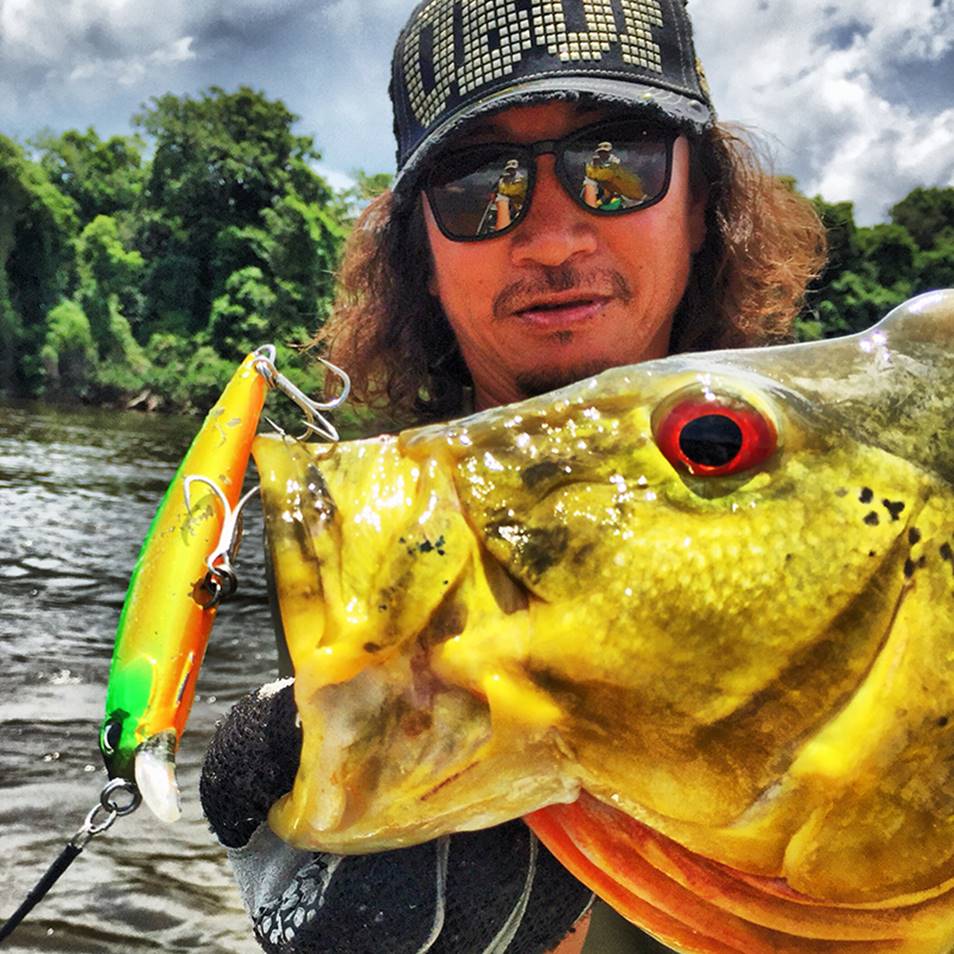 We are also testing a new "Mirror" color series with Fangbait 120. We have been having very positive response to it and you might see it released in the upcoming year. Stay tuned!