Jerremy Akiyama: In search for the 90+
I'm back again at the paradise island for another photo shoot for the local Lure Paradise magazine.
It's quite difficult trying to work out the logistics and scheduling for an on-site photo shoot or filming for TV. Firstly, I need to find time off from my hectic work and family life. Then I need to try to figure out which days work best with the camera crew. Last but not least, I need to consult with the fish and bad weather….. It may sound odd, but this is the reality when targeting the black-fin seabass.
Also, if its too rough, then fishing is out of the question….. I thought that black-fin seabass fishing would have been the easiest species of fish to produce for a filming, but who would have ever thought that waiting for the right weather could be this difficult…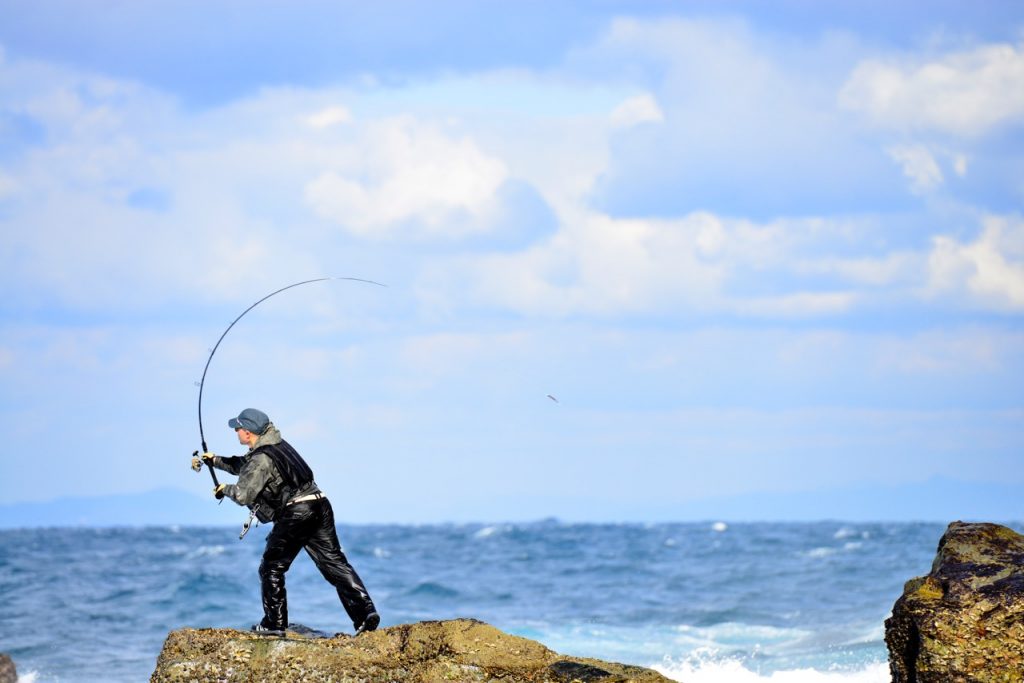 After postponing a few trips, we finally got the weather we needed. I have been to this island a few times with every trip producing a more than decent fish. With the abundant fish stock, I am sure this would be the place I'd finally get my dream catch of a 90cm plus fish.
I wasn't too far off with a monstrous fish smashing my lure on the second cast of the day….. I had loaded up my bait casting spool with nylon to better my chances of catching this fish. I have been getting into utilizing the bait-casting reel for land-based casting as there are more advantages than one would ever imagine. You need to try it to believe it. You'd be surprised how far you can cast with it once you get the hang of it and have the right settings. Most importantly, its fun to cast with!!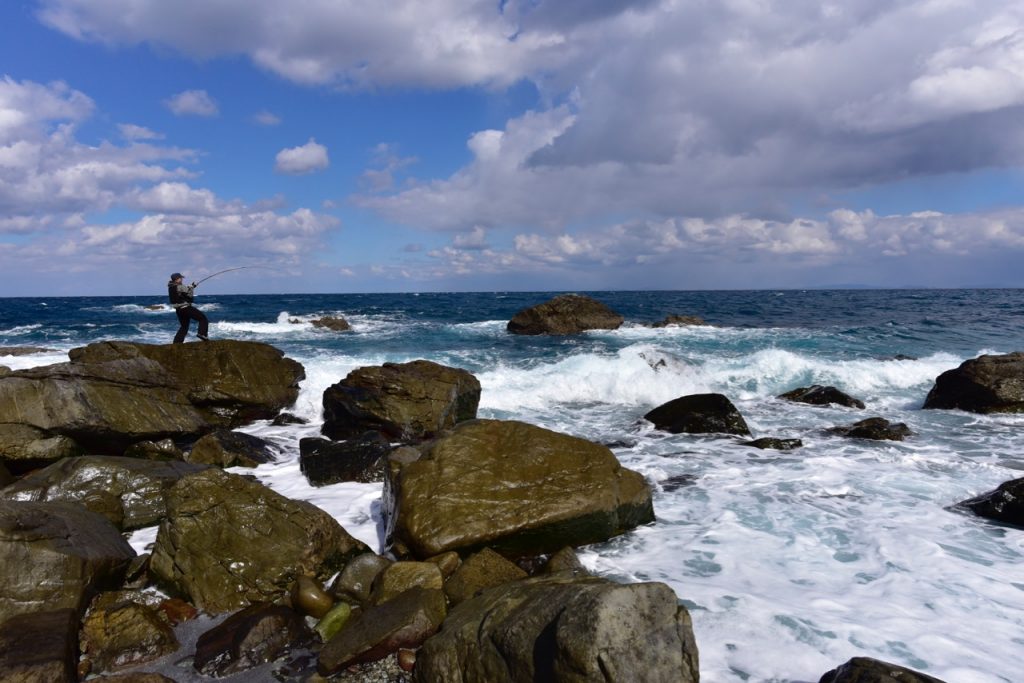 I had loaded the rod with the full weight of the fish and it still wouldn't budge. It was surely the fish I was after. It wrapped me around the rock but I managed to free my line and guided the fish to swim out to the open area. I thought I'd got her after carefully tiring her out on the open and bringing her in….but the last thrust of the tail was just too much power on the hook….. I was only meters away from my dream fish…. I hate this saying….. The one that got away….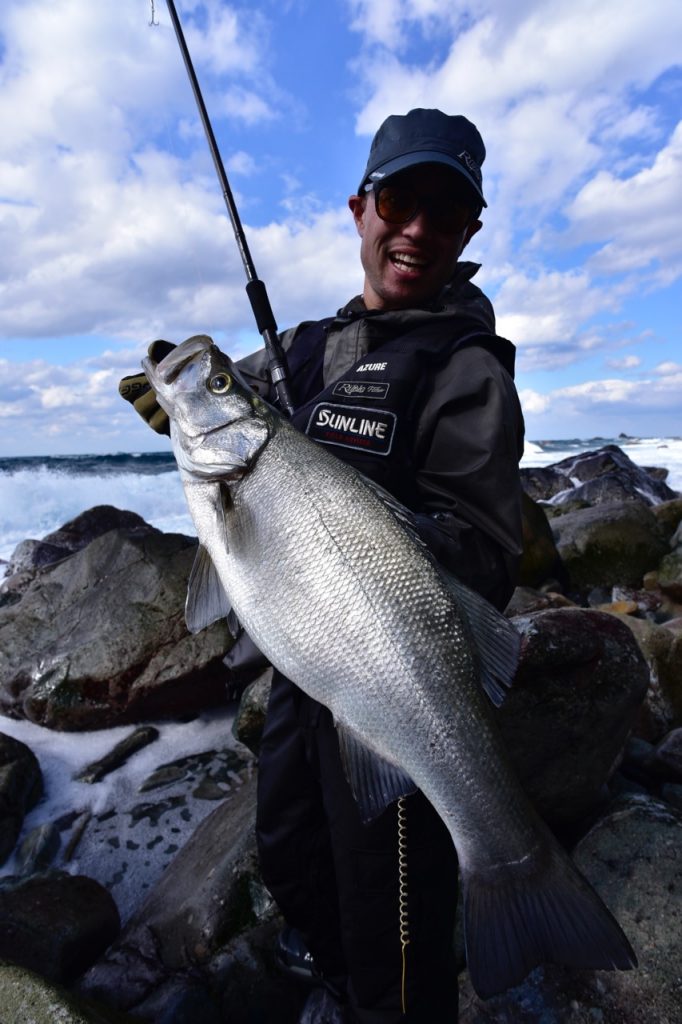 Well, the trip wasn't a total failure even though my objective was to catch a 90cm plus fish. Plenty of decent fish had me and the camera crew busy.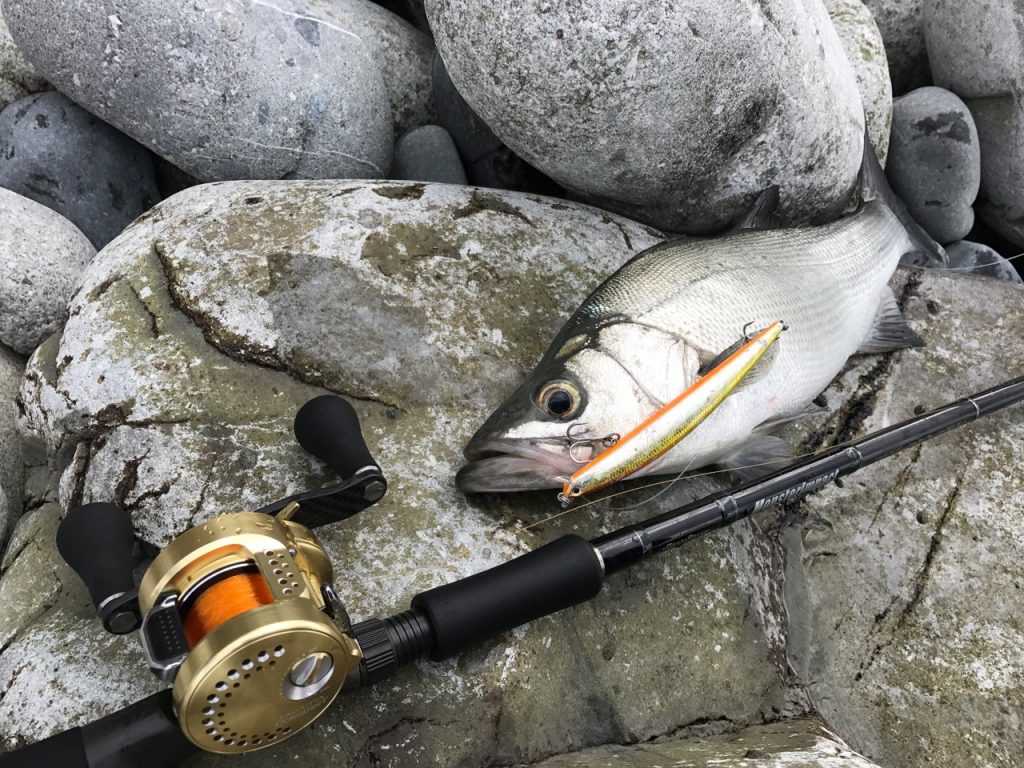 As always, the Tide minnow SLD-S helped me reach the waters with the fish stock. These sinking type lures have the weight behind them to propel the spool when casting with the bait-casting tackle. For those who have a similar style of fishing and species, I recommend you try the Beachwalker series (flat-fish lures but cast a mile and are well balanced in the heavy swells), Tide minnow series and Pressbait series, which all cast a mile. For those SLD fans, stand by for a new color line up! Should be released soon!!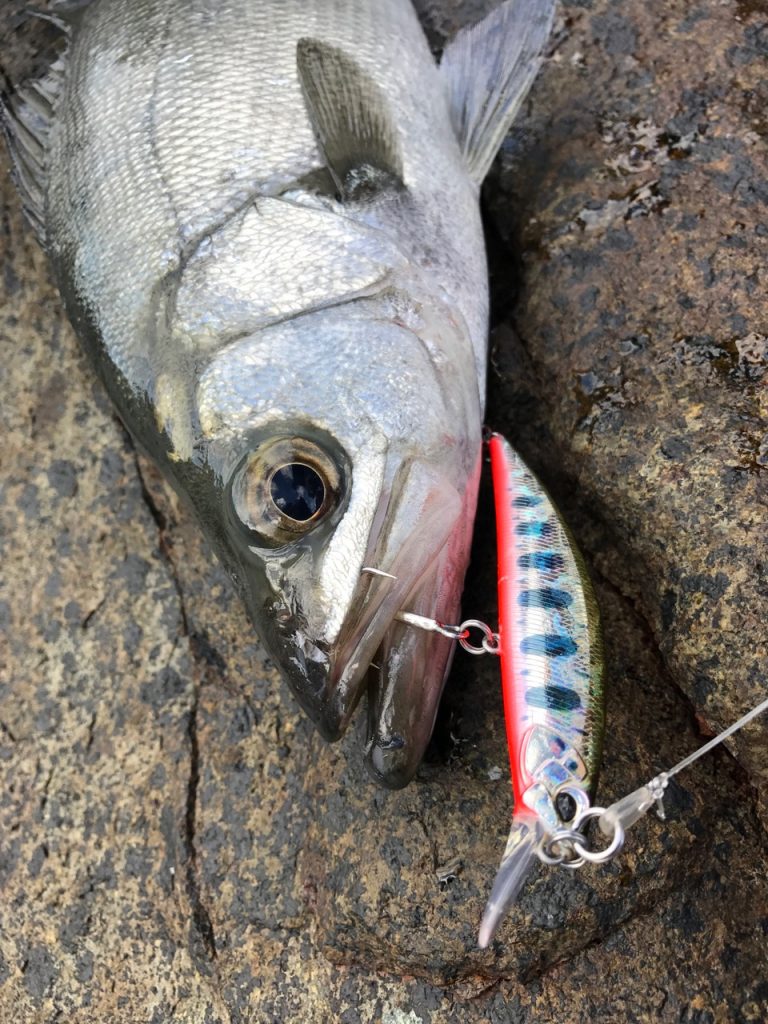 Here was another new comer in my tackle box, Spearhead Ryuki 90S. Its swimming response is next to non!! Although it is designed as a trout minnow, its body weight and size is perfect for the black fin when they are a little shy. Load them up with larger size hooks, I can actually kill its action and can manually induce it whenever necessary….. Ah, I can't put it into words…. Just give it a try and I'm sure anglers out there will know what I just attempted to put to words. lol.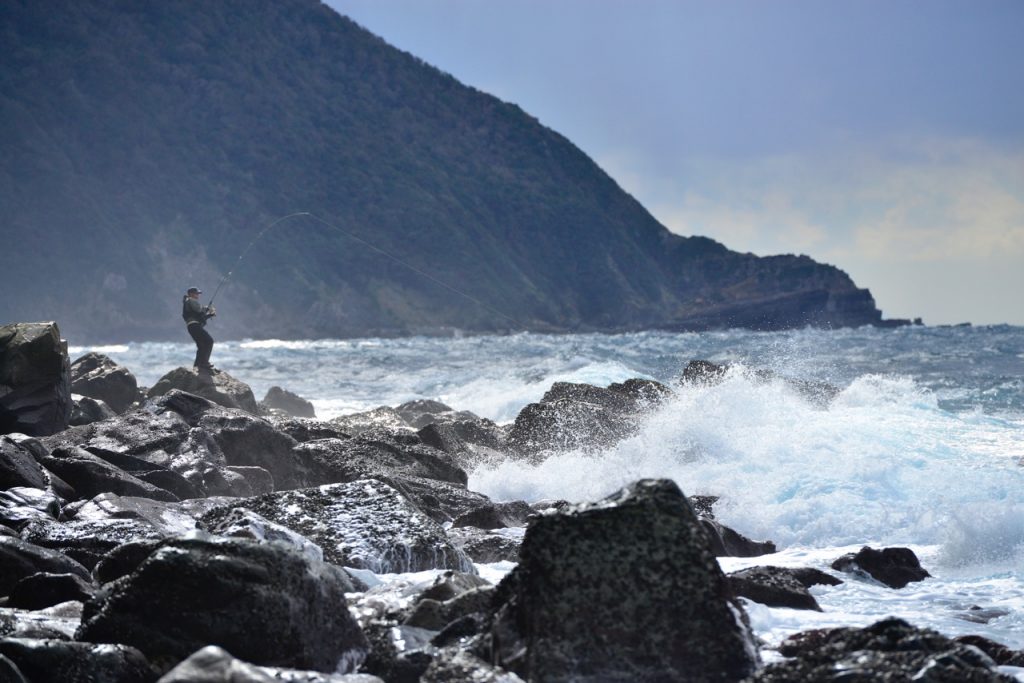 Thanks to Tsuribito-sha (Lure Paradise Kyushu), Mr. Kotabe (Photographer) and Ripple Fisher for providing us the pictures!!
Tackle Data:
Lure: DUO Tide Minnow SLD-S, Slim, Realis Jerkbait 120SP, Spearhead Ryuki 90s, etc.
Rod: Ripple Fisher Avarice 110H, Monster Impact 110HH bait model (HIRA)
Reel: Stella 4000XG, Calcutta conquest 301 (Earth Field fishing tuned)
Line: SUNLINE, Cast Away (PE) 30lb and nylon 16lb
Leader: SUNLINE, System Shock Leader 40lb
Sunglasses: SWANS