Realis Onimasu: The Airbrush Generation – three new colors for Prometheus Project pioneer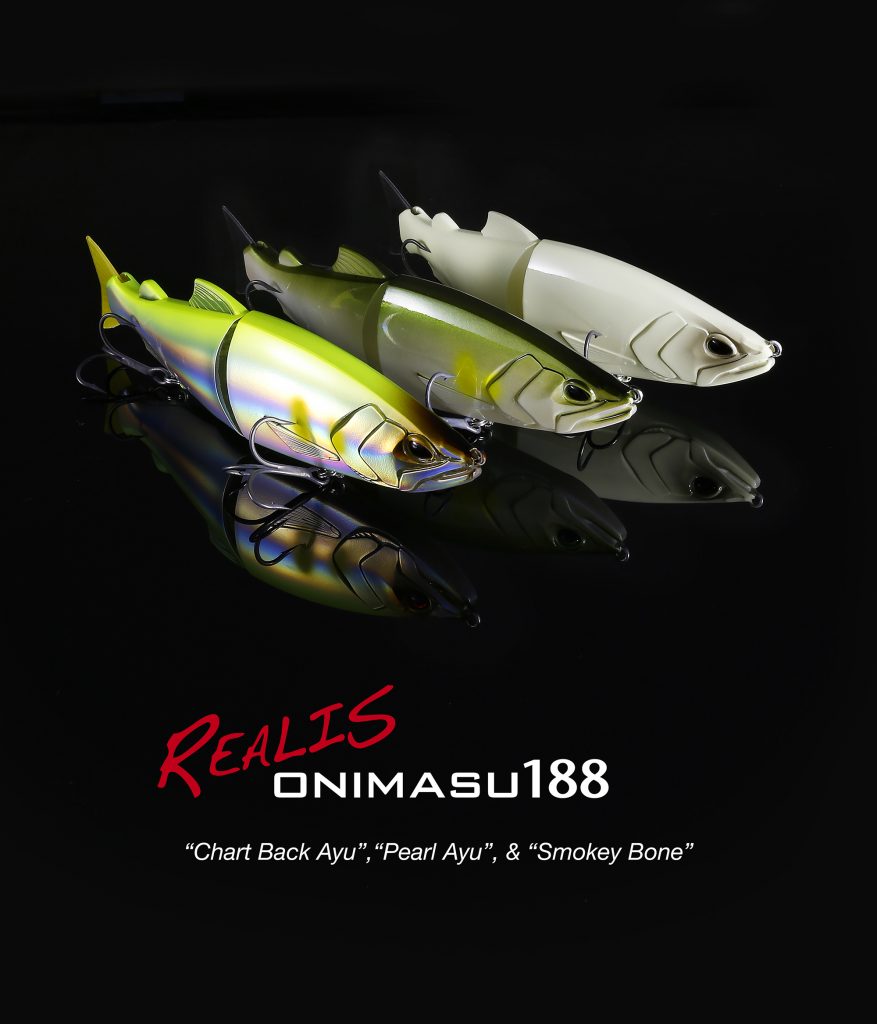 It has been a year since the release of Prometheus Project pioneer, Realis Onimasu, the two-piece swimbait that came to be known for it`s smooth and wide S-curve. The first generation of colors have all been done under the "Nature Designs" umbrella of utilizing the "skin" of real baitfish to add additional layer of authenticity. And while the Nature Design color have proved to be very effective, many of you have been asking also for "standard" colors…and we listened. Welcome to Onimasu:The Airbrush Generation!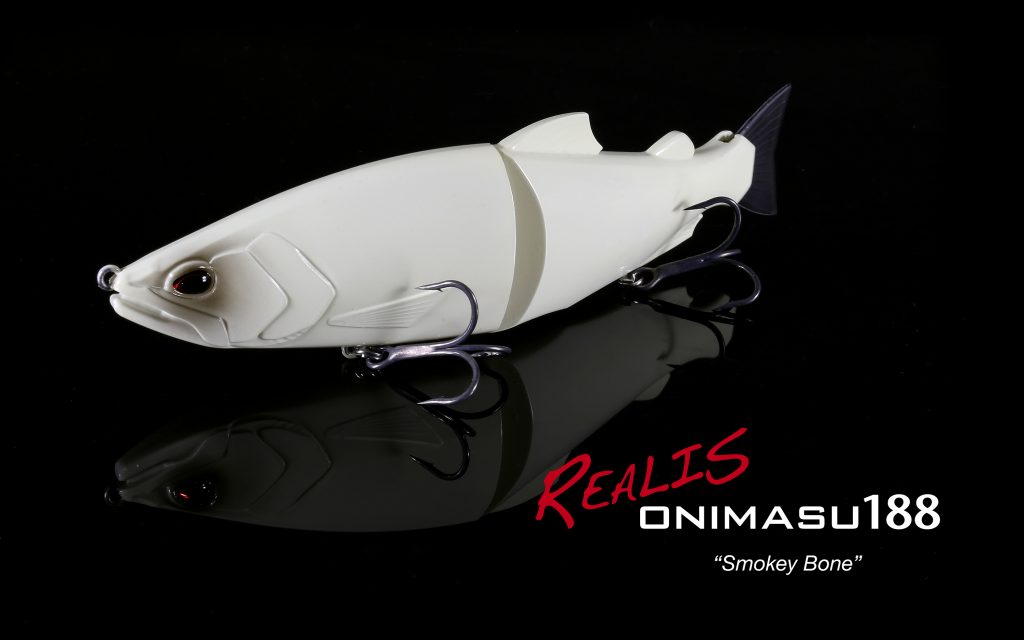 The first of the new colors is the almighty standard, "Smokey Bone". Many anglers swear by this color and on Onimasu too, it`s bound to see some great catches.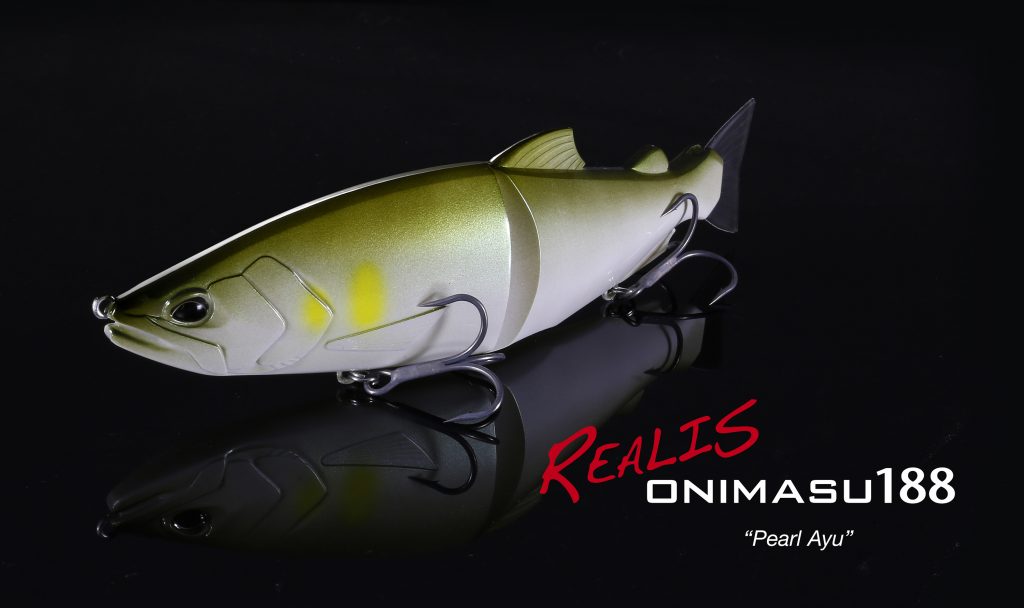 As limited as ayu is of a baitfish, anglers all over the world swear by this universal pattern. From August, you will also be able glide you way through the waters with a new "Pearl Ayu" color.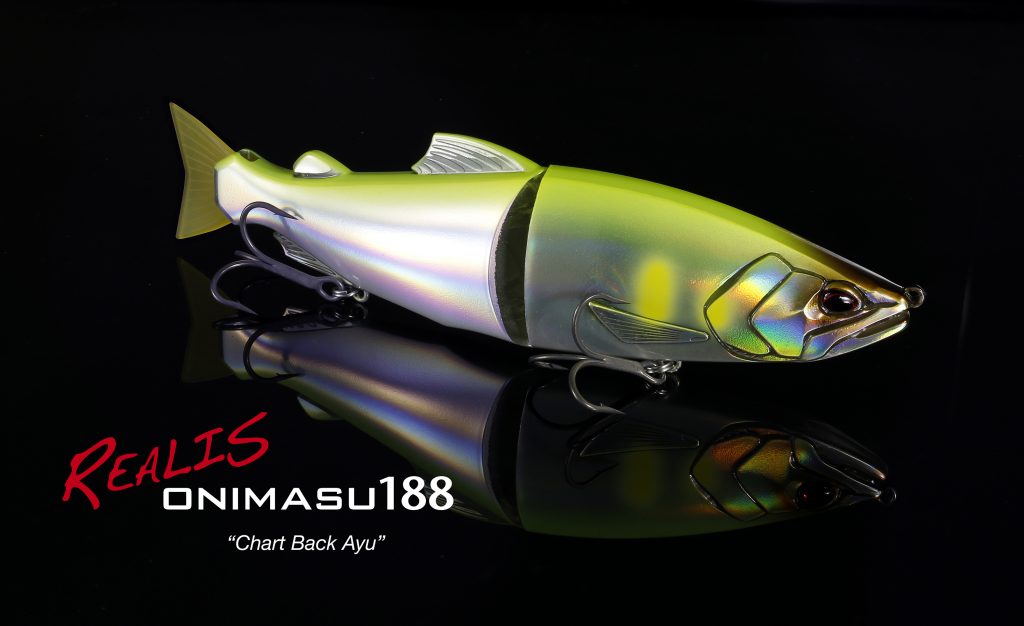 For all those whose target monsters hiding in stained waters – nothing will be able to miss the new "Chart Back Ayu".
The new colors will be available worldwide from late August.