Realis Onimasu – Pioneer of the Prometheus Project
It took us three years of constant R&D, three years of trying to find the perfect balance for the lures S-Curve action, three years of pain-stakingly researching what triggers the fish when fishing swimbaits; but now we ready to introduce…
Realis Onimasu – the pioneer of the Prometheus Project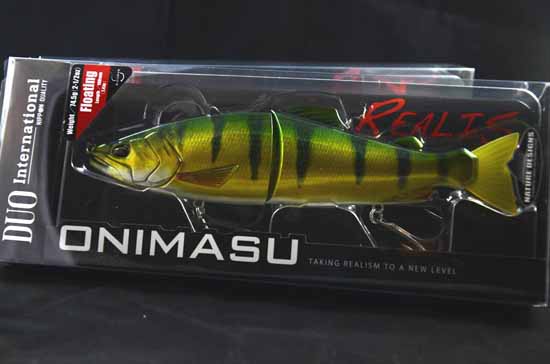 Onimasu comes at 188mm and weights at 75g with a slow rising setting. Tracing the range of 0.2 – 0.6m, the focus with Onimasu was to acquire S-curve motion distinct from the other baits a wide swing and gait to its course of travel. This significant side-to-side "flare" keeps the lure in an evasive pattern yet in the strike window longer, mimicking what DUO calls escape behavior. Its glide pattern can reach nearly 3 feet.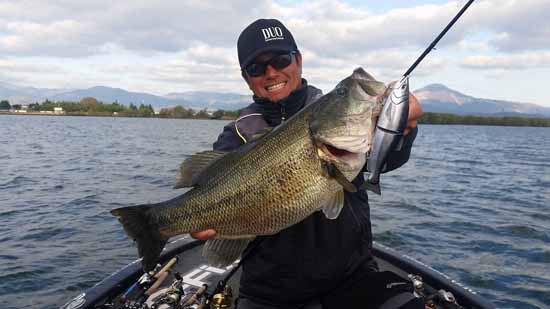 The ballast and ride positions of the lure give incredible stability at high speeds, remaining in the water and avoiding launching on the surface. More noted, is its thin, low mass profile designed to increase hook ratios and reduces fish-leveraging against the lure.
The Prometheus Project further included DUO's fusion of trademark painting and advanced printing process, which we refer to as "Nature Designs". The finished product is awe inspiring and shockingly realistic. The initial color line-up has been built off of six natural patterns.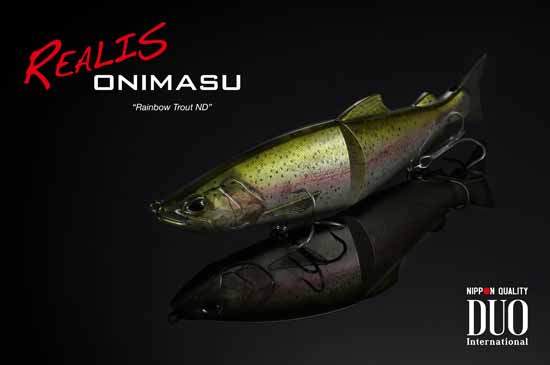 "Taking realism to a new level" does not go only for the exterior of Realis Onimasu, our new swimbait release, but also for it`s action.
It`s a different shaped swimbait. Its swim action although S-curve swim-action is different. It static pitch is different. Its internal structure is different. All these arrangements and more were purposeful.
In this video we demonstrate the lure's various gait (long, short, linear and wide gait). We also demonstrate "tumbling" the lure to increase depth and flash. With seated time, the Onimasu will work in traits similar to crankbait and jerkbait movements all in one. It was designed not to "crump" during faster travel no matter the swing.
In the future we will touch on how to fully expand the use of the Realis Onimasu, the pioneer of the Prometheus Project.