DUO`s entering 2017 in a style – new headquarters on horizon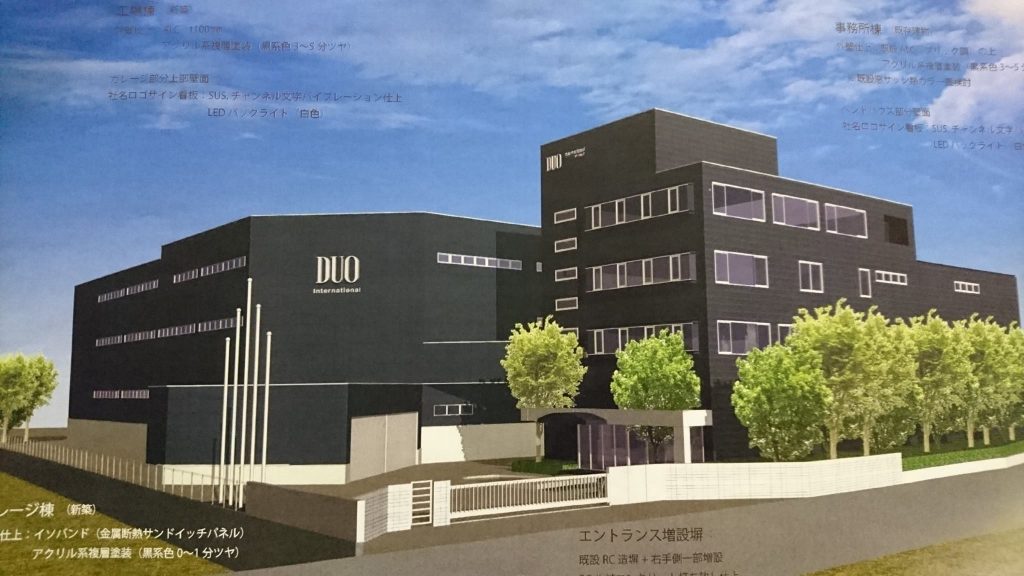 DUO is starting 2017 in a big way and by the end of the year will be moving to a new facilities.
This new factory will be not only the most modern, but also the largest lure factory in Japan and with its capacity will be also competitive worldwide.
While it has been 20 years since DUO started, for the longest part of our history, DUO has been a niche brand, very much respected for the highest quality products and dedication to constantly pushing forward the performance of fishing lures, but a niche brand nonetheless.
It was only in these last five years when we set off on the new global strategy, when DUO started to reach out for the worldwide status, which the quality of the products dictate us to reach for.
For what started like a small company from a small city in Japan, it`s a great privilege to watch our lures being fished and appreciated all over the world and it`s thanks to each and every one of you that we are allowed to grow and offer the finest of Japanese quality even on wider scale.
On top of it, it`s an honor to build our new factory in Japan, at the time when everybody is looking for cheap production abroad.
Thank you to each and every one of you for allowing us to do that.