"The Biggest Beast" Contest – join and go "beast mode" with Fang Ops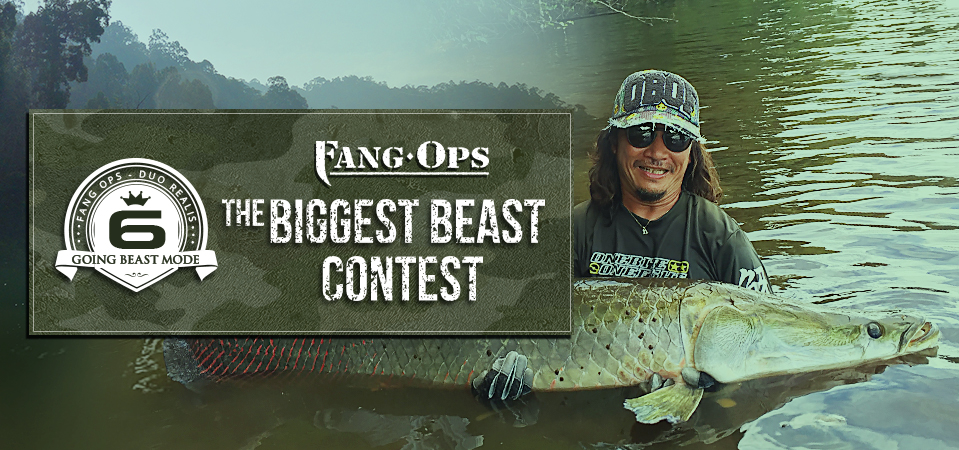 After reaching the beastly number of 66,666 likes on Fang Ops Facebook page, it`s time to celebrate with "The Biggest Beast" Contest.
Fang Ops is all about the big ones; the trophy sized fish about which stories are shared for years. And we want to see some of those fish!
The rules of the contest are simple enough:
1.) Send us a photo of your biggest catch (you can send them on Facebook or via e-mail duocontest@gmail.com with subject "The Biggest Beast Content" ) . Catches on DUO lures are preferable, but not required.
2.) "Mr. Fang" Kazz will pick six of the most impressive catches and winners will receive a prize pack with some limited products, including early samples of new colors of Fangbaits.
The contest will be run for one month until 18th February and we are looking forward to see your "beasts".