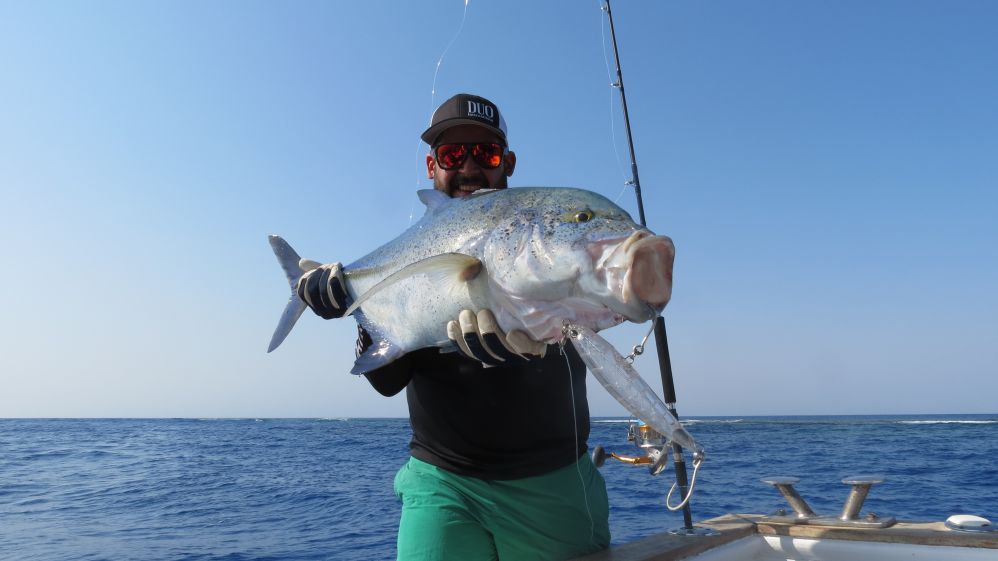 Sameh Ghazal
City: Cairo
Country: Egypt
Occupation: Manager of Fishing hook factory in Egypt
Favorite Style of Fishing: Spinning and Popping
Favorite Target: GT, Bluefin Tuna and Dogtooth Tuna
Favorite DUO Lure: Rough Trail Aomasa, Tide Minnow 125SLD, Spearhead Ryuki, Realis Jerk bait 120 and Realis Minnow 80SP
Best DUO Catch: 80 KG of Bluefin Tuna on Rough Trail Aomasa
What you like about DUO lures: The catch rate is fantastic. They simply catch the fish in every condition. DUO has well designed variety of lures and colors that suites every
situation and any target with a very high quality material.
When did you start fishing: I started fishing from 9 years old with my father. From this time, I have been fishing every chance. I have been fishing in Egypt for 31 years and have been all over the place like Red Sea ,Mediterranean Sea and the Nile River.
Dream place for fishing: Tokara & Amami in Japan for GT etc