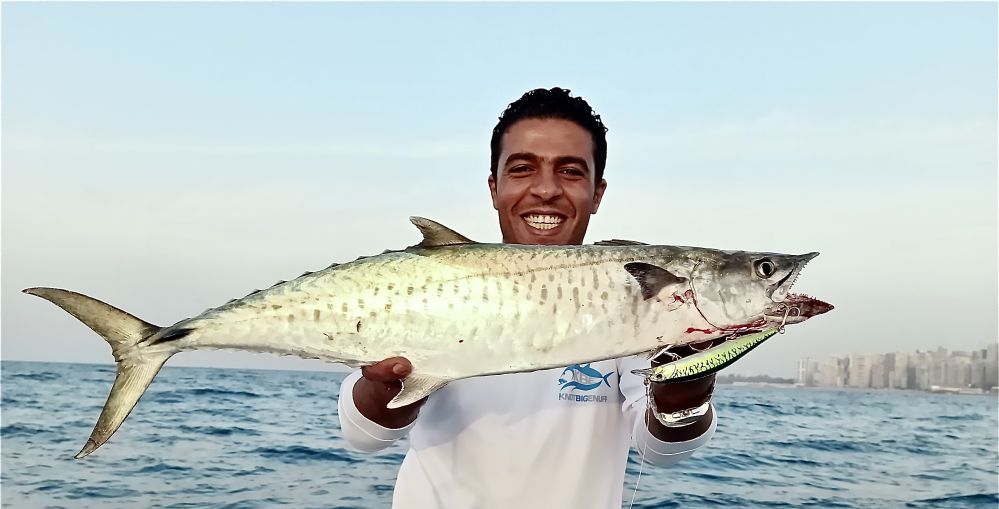 Amir Alaa Amir
City: Alexandria
Country: Egypt
Occupation: Private contractor
Favorite Style of Fishing: Medium and heavy Spinning
Favorite Target: Amberjacks, Bluefish, GT, Snappers, and King Mackerel.
Favorite DUO Lure: Realis jerkbait 120SP SW Limited, Beach Walker 120MD
Best DUO Catch: 4.5 kg pacific bonito on Realis Jerkbait 120S SW, 9.1 kg Sea bass on Tide Minnow.
What you like about DUO lures : Durability and how easy it is to get the needed action from its move. They are very well designed each uniquely performing a certain move that is suitable for each target fish and in almost every condition.
When did you start fishing: I started fishing when I was 12 years old, I started in my home city Alexandria and in the spot closest to home. I soon became interested in spinning and sport fishing techniques more than conventional ways of fishing, and although this was still a bit new in Egypt, Duo was one of the first lures I used and been using ever since.
Dream place for fishing: I had always wanted to fish at the Great Barrier Reef in Australia, I see many fish species there similar to the fish we have in the Red Sea which is interesting. I also hope I can fish on the island of Socotra in Yemen, it is one of the most remote places to go fishing and I can only imagine how fishing there must be like.