Takeshi Nakayama: Perfect Ten
We had a successful fishing trip in September and all the members of the crew caught a fish over 10 kilos. We focused on the estuary area this time and managed to get a lot of bites, catches by distinguishing between the two sizes of Fangbait.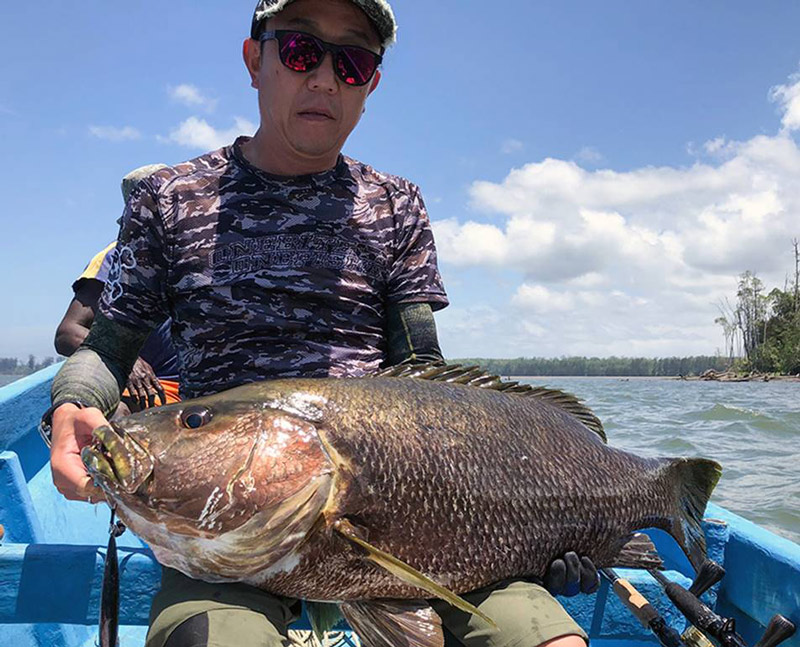 While fishing 140DR at the bottom, I often get a byte by hitting structure and the following irregular action.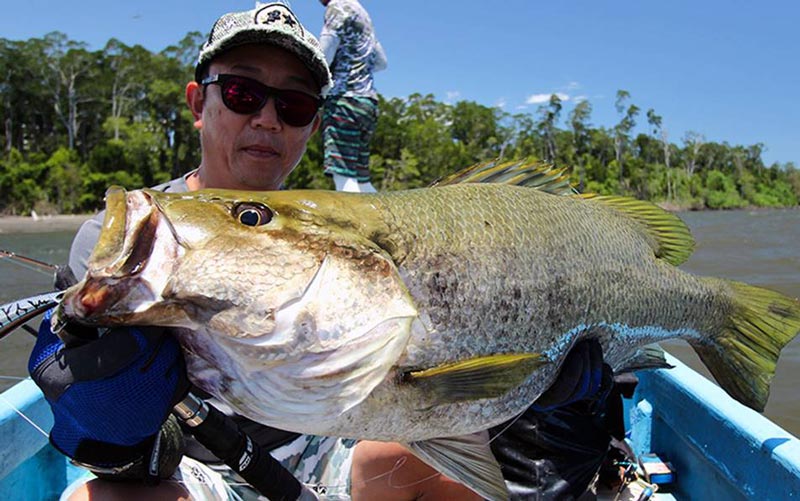 Through fishing, we only focused on the estuary area, the upper basin all the time only with 120DR, 140DR.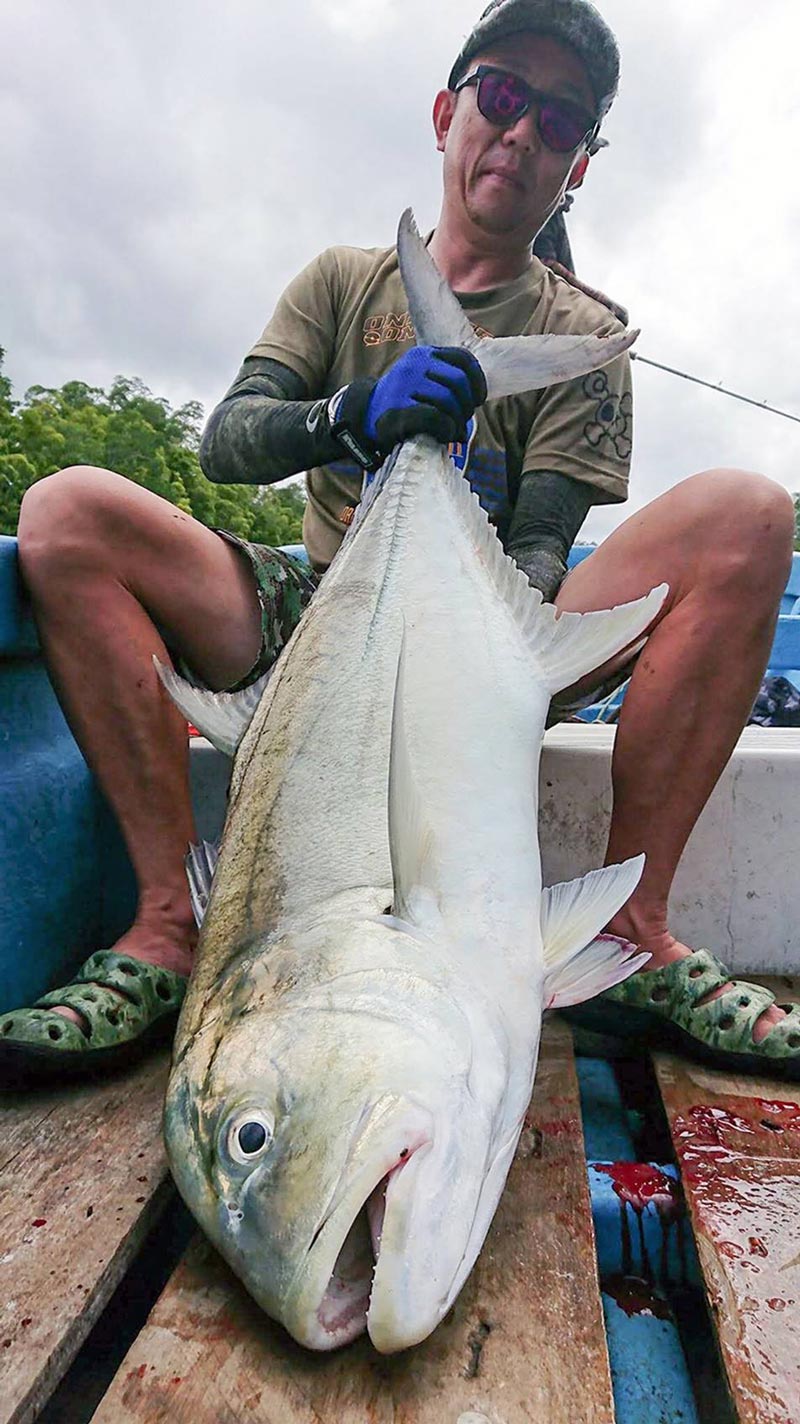 Besides Papuan Bus, we also managed to score a lot of other species like barramundi, mangrove jack or this GT.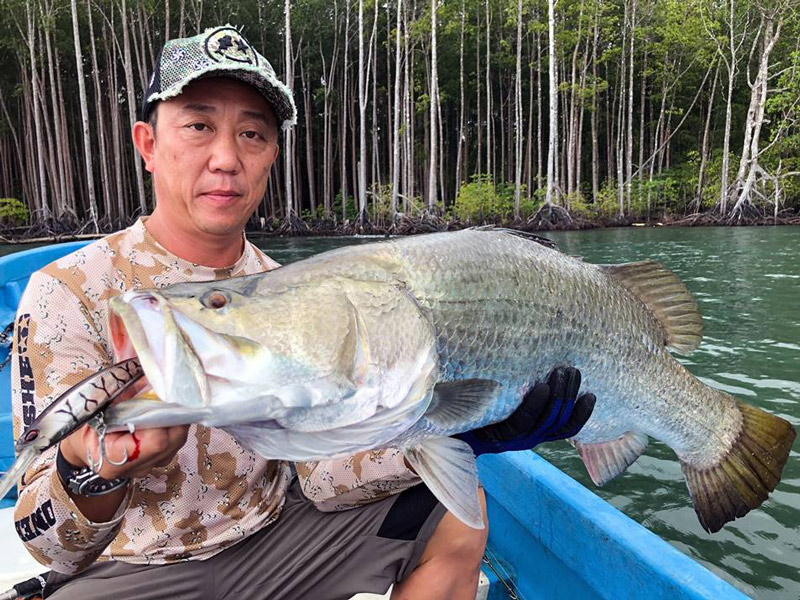 Barramundi are also in the estuary area and they often hit the school upstream. The size and weight are mixed, however the barras of West Papua are very powerful.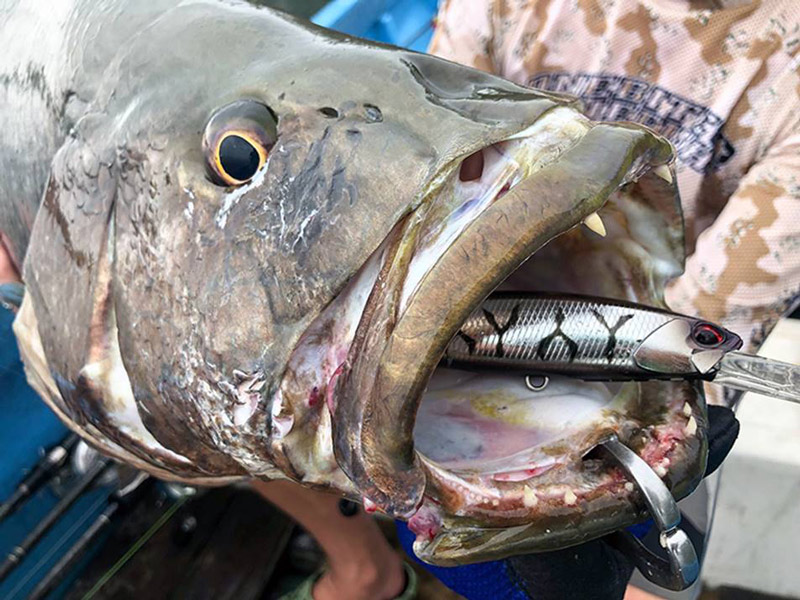 In the future I would like to continue fishing to further grasp the seasonal factors. I would like to challenge the stopwater area which is not going up yet.