Size me up
With the huge swell, I had little choice but to fish from high grounds. ?
Thanks to the Jerkbait 120sp, it wasn't long before I was on to this Mama.?
As I couldn't get close to the sea to land the fish, a single hook set up gives me ample strength to lift the fish out!!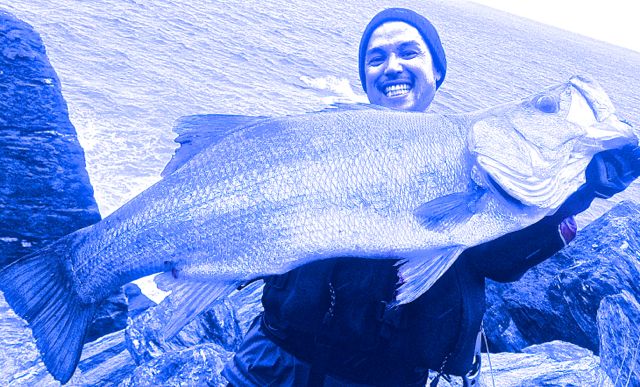 Here was another nice fish on the same day!!
Tackle data:
Lure: Realis Jerkbait 120SP
Rod: Ripple Fisher Avarise 106MH
Reel: TP4000
Line: Sunline Castaway 25lb
Leader: Sunline Nylon 40lb