Felipu Yueng Gracia: My Trophy Fish
One of the things that (in my case) keeps us motivated and active in fishing is to have new challenges and to force us to work on them until we achieve them. Otherwise, fishing would be very monotonous.
In general, the last two years have been a constant challenge. Although the frequency with which I go out to fish is not the same as before, each one becomes a pleasure, enjoying details or variants in fishing. And in this, as a group we have been increasingly refining the use of equipment, lowering each time their calibers and powers, to improve performance and increase the fishing sensation, which is finally what is pursued.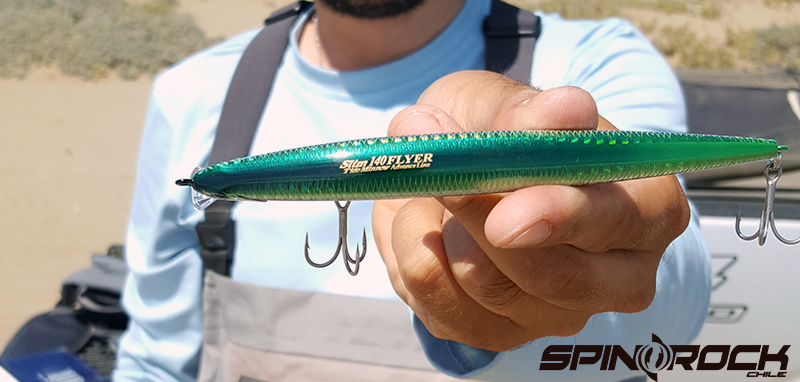 When one likes fishing, always watching the tides, waves, winds, etc., in the applications of his cell phone. As in previous reports, the low tide tempted me to fish flounder, since that day offered excellent conditions of swell and wind. It was an opportunity that together with my friend Rodrigo, we did not waste.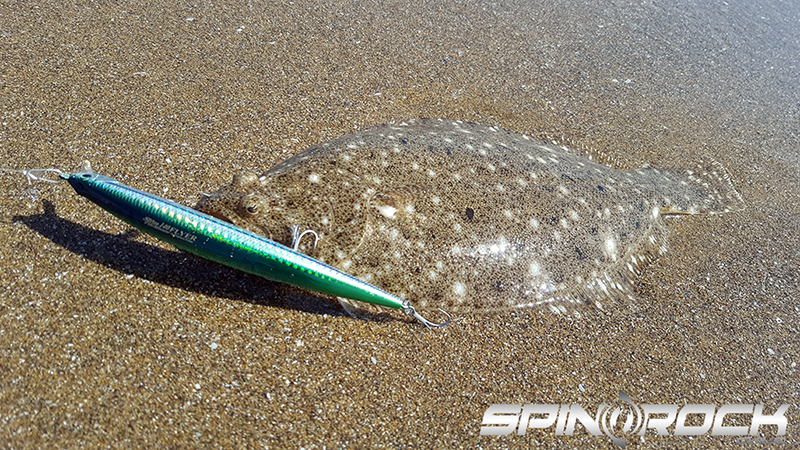 So, we started to walk the beach (just watching) until we stopped for a few shots.
A couple of small flounders accused a little of activity, tempting them slowly with some low depth lures on the stage that was happening to us. We had walked for about 30 minutes, when I decided to walk a little to a place with little water, where the foam could perfectly hide the bottom. That's where I looked.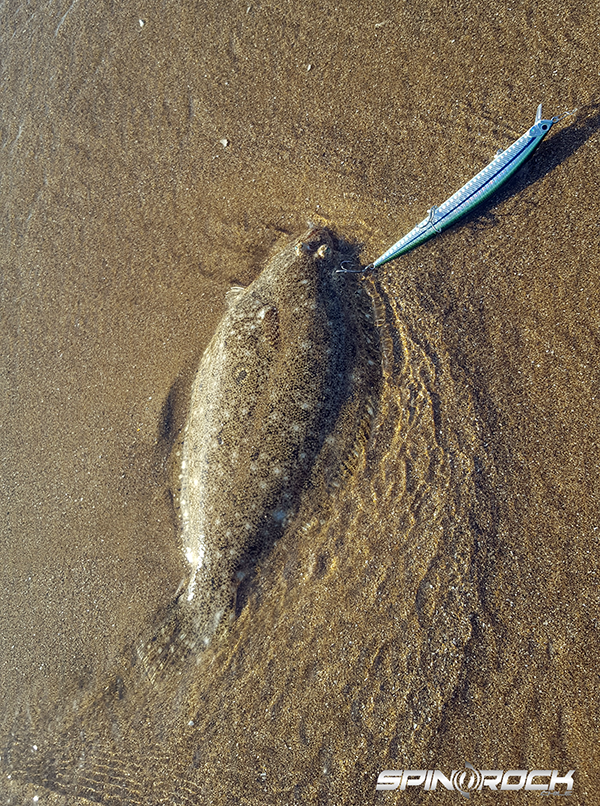 I cast a DUO Flyer 140 Chart Head Sayori, a lure that has given me tremendous days in fishing for flounder and just for using it as if it were a real fish. This lure, allows me to bring it fast, to drop it thoroughly, to raise it again, to hold it in the stream, etc. The most bites have occurred when I stop for a few seconds in the water column. It is to understand the nature of this fish and why it is as it is.
At the third shot, and trying to simulate with the lure a stunned fish, I feel the fish in my line. Immediately I rise to tighten and I see as the line loses tension. Those reactions are in tenths of a second. I quickly picked it up and managed to re-tension, to begin to bring it.
About 5 meters from me, I felt the weight and saw the reflection of their movements on the surface of the water and, with total confidence in the regulation of my equipment, I handled the fish, enduring their runs and attempts to take the stream of the sea .
On the shore and without water, I take it carefully to immortalize the moment and return it healthy to the sea.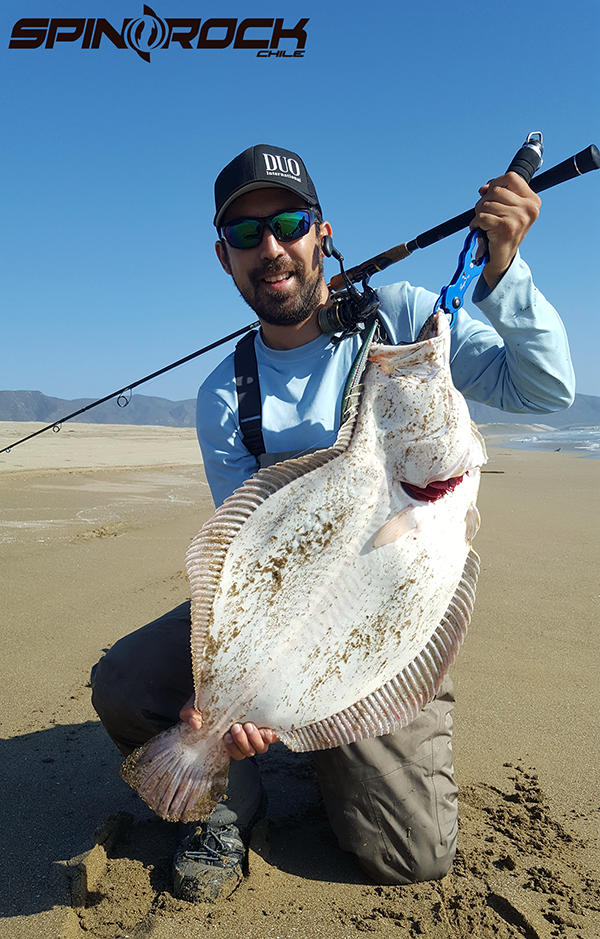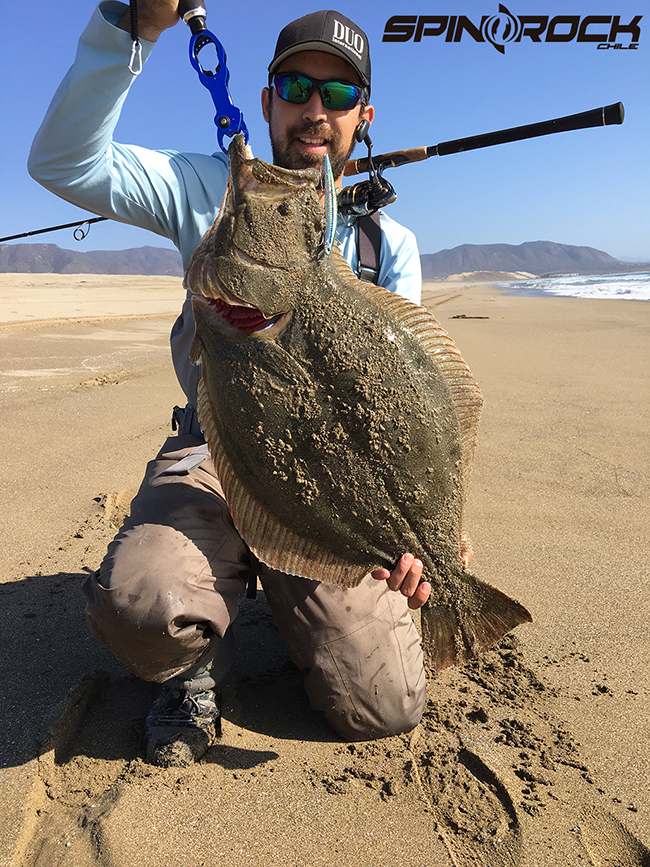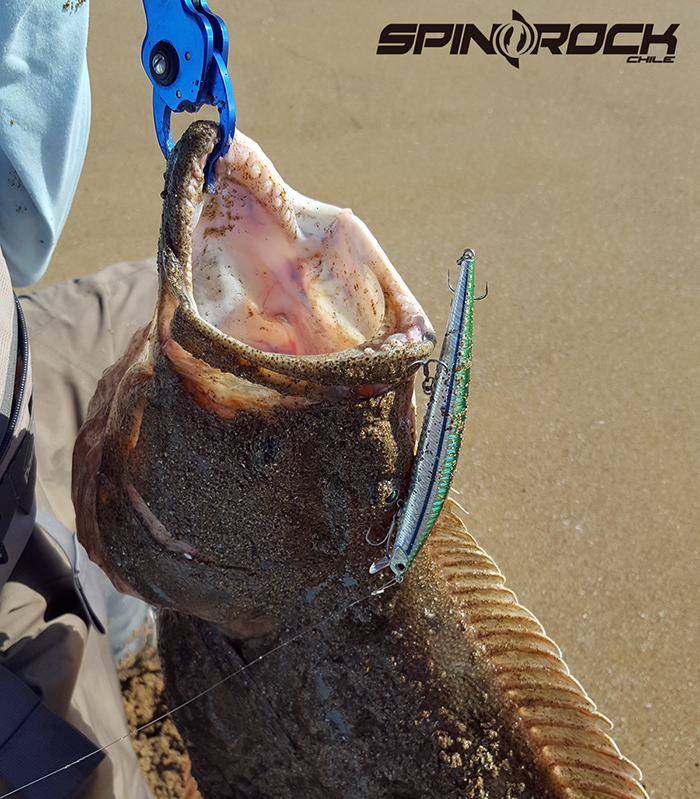 With all the adrenaline, I encouraged Rodrigo to insist. It did not take long, so that also obtained an excellent catch, not counting the small flounders.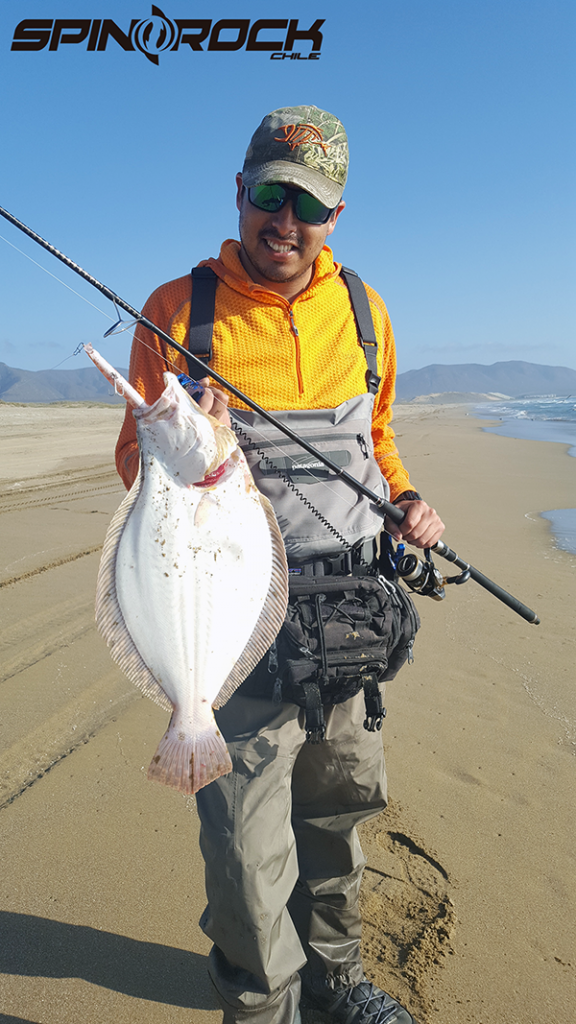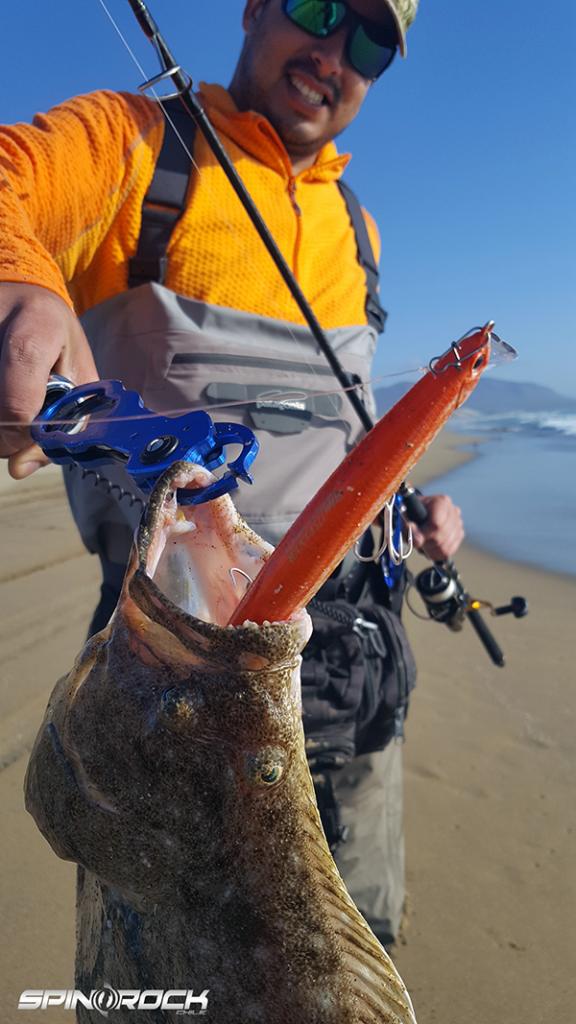 I could not be happier and more satisfied. It was a smile from ear to ear. A catch that almost doubled the resistance of my line (PE 0.8), gave it a special flavor. It made it different. A 15 lb flounder!
This was my search for what many call the "trophy fish"
Fishing tackle that was used:
Rod                      :             Tenryu Swat 88ML
Reel                     :             Daiwa Exist 2510PE-H
Braid                   :             Daiwa Branzino 8 / PE 0.8 / 15 lb
Leader                 :             Seaguar 15 lb
Snap                    :             Cúltiva #1
Lure                     :             Duo Slim Flyer 140 Chart Head Sayori "Pejerrey"
Felipe Yueng García
SpinRock Chile
www.facebook.com/spinrockchile