Ezequiel Romandetto: Debut with Aomasa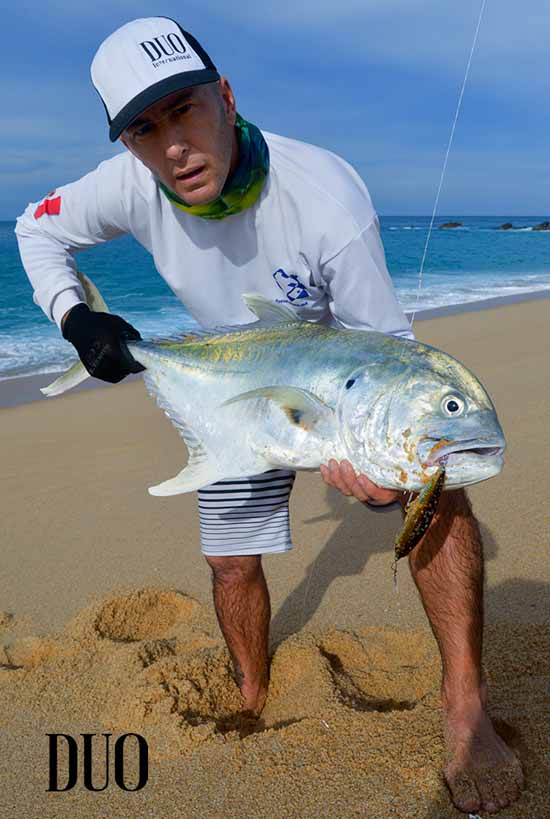 Después de leer, escuchar y ver al fin llego la tan ansiada hora, estrenar los Rough Trail Aomasa 148 y en estilo de pesca que más disfruto y al que creo que mas reto pone al pescador, el surf fishing. No solo la distancias, las olas y viento nos juegan factores sino tambien los diversos terreno, entonces que mejor escenario para comprobar su efectividad. Una vez elegido el color comienza la aventura de descubrir los mejores ángulos de tiro que proporcione mas distancia, logrando esto, como recuperar para mejor acción; encontrando variantes en los movimientos muy atractivo para el pez, no tardo mucho y tampoco los resultados logrando excelente ataques seguido de capturas.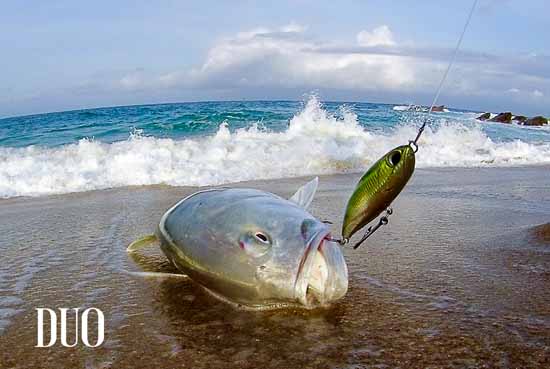 After reading, listening and looking finally has come the moment to try out for the first time the Rough Trail Aomasa 148, with the style of fishing I most respect and admire, surf fishing. Ability to test the lure in various conditions, with waves and wind playing its part, was the scenario to proof its effectiveness. Once I have chosen the color the adventure of discovering begins. I have tested several angler to use the casting potential of Aomasa to the fullest; tested various retrieves to find the best action; and it did not take long to achieve the first catch.
Reel Shimano SW8000
Rod Daiwa Coastal sp Surf 10.6 10-20line 1-4oz MF
Line Power Pro 40lb white