#topwaterbuggin Giveaway – stock up on some topwater arsenal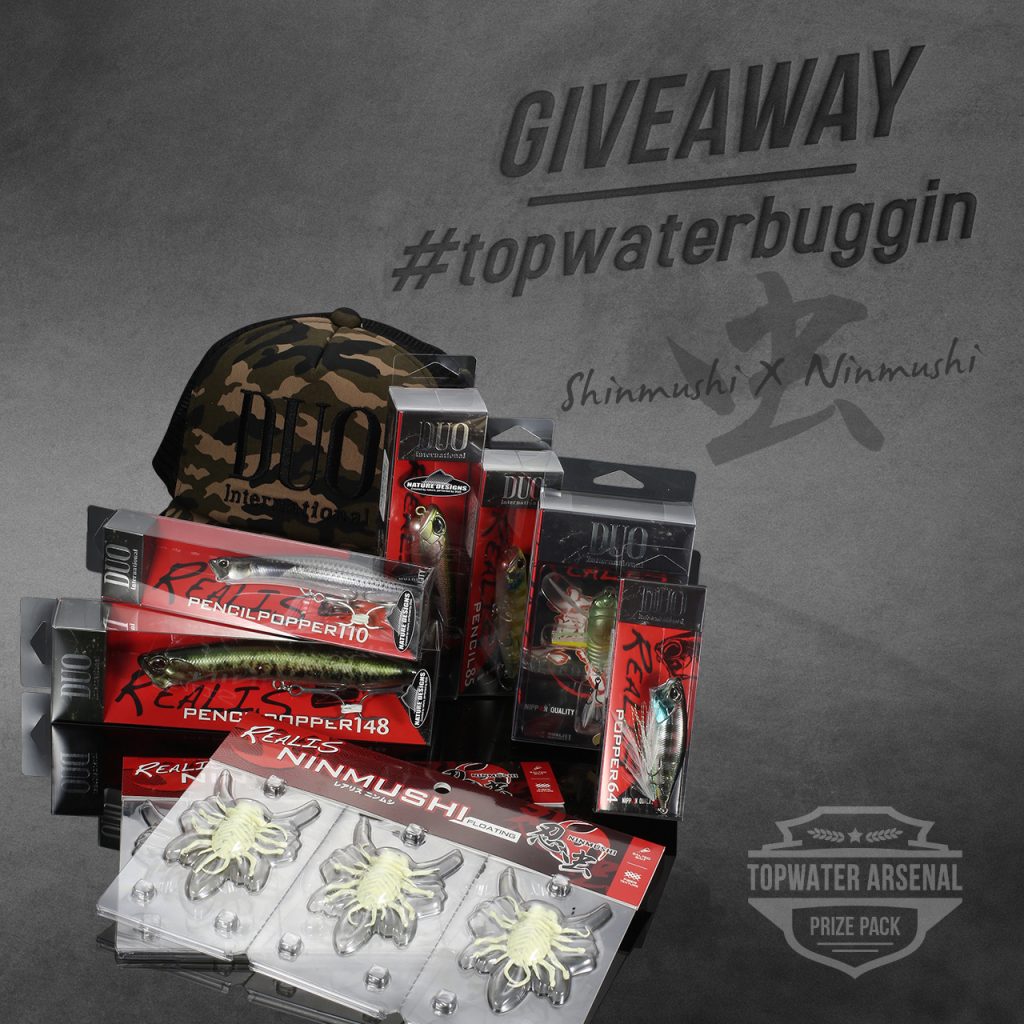 Summer is upon us and that means…topwater bites. For all you surface warriors, we have prepared a topwater arsenal like no other. Headlined by the mushi(meaning "bug" in Japanese) duo, we are starting a new topwater themed giveway.
The bugs have landed and invasion is about to start with #topwaterbuggin giveaway officially underway. Being that we have two "bugs" in our range, Shinmushi and Ninmushi, we will divide the contest into two parts as well:
Shinmushi – 31st – 5th June
Ninmushi – 5th – 9th June
Ten winners(6 from Facebook, 4 from Instagram) will receive an exclusive bundle of DUO's topwater arsenal along with some additional goodies.
The rules are simple:
1.) Like the post and page
2.) Share it on your wall with the hashtag #topwaterbuggin
1.) Like the post and page
2.) Tag 2 of your friends in the comments
You can share both Shinmushi and Ninmushi videos to increase the chance of winning.
Winner will be chosen at random and announced on June 10th. Good luck everyone!