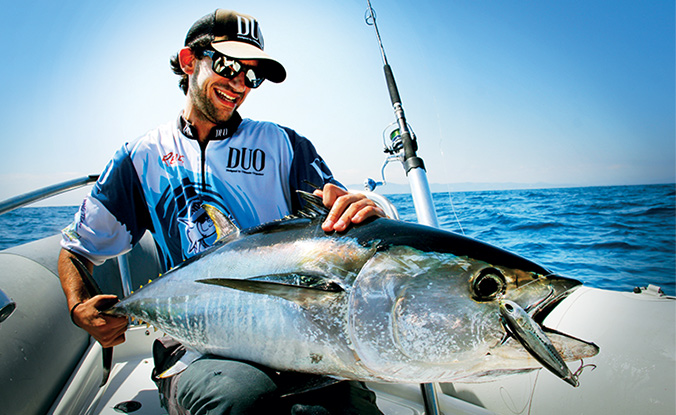 Pep Franco Seguranyes
City: Barcelona
Country: SPAIN
Occupation: Graphic Designer / Product Designer
Favorite Style of Fishing: I Just love fishing… Saltwater / freshwater.. Big game / light tackle.. 🙂
Favorite Target: Bass, SeaBass, Tuna, Bluefish, Trout… I can't choose just one of them!
Favorite DUO Lure: Realis Minnow 80SP, Realis Jerkbait series for FW and Tide Minnow family & Rough Trail Aomasa for SW
Best DUO Catch: Personal record Brown Trout & Tunas
What you like about DUO lures: The DUO lures have become a standard in the world of sport fishing not only for the quality of its finishes and its proven effectiveness. Behind every lure is a lot of work and research to give a final product that will satisfy the most demanding fishermen.
When did you start fishing: I started fishing at 4 years old, but it was not until 13/14 when I started in the world of spinning.
Dream place for fishing: Madagascar / Panamá (Las perlas)…..