Julien Miot: Where The Pike Reside
My latest fishing session took me to a lake exploring the local pike and bass, although this time the former mentioned dominated. There were several nice looking bass, but they were not in a feeding mood, so I moved to a shallow depth of less than one meter and armed with always handy Realis Spinbait 80, launched into spybaiting mode. Within a few minutes, I had my first bite which turned out to be a pike of 67 cm, which made for a great fight with some jumping action too.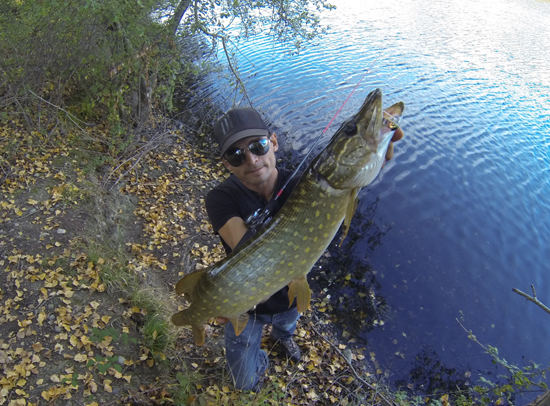 I tried to upgrade my lure size and aimed for the bigger fish, which I could seen in the water. Staying in the shallows, I opted for Realis Pencil 110. Over one hour, ,cast after cast, I could not get any bite, so frustrated a bit I decided that the next cast will be the last one. Working the walk-the-dog action fo the lure, I suddenly got excited when I saw a wave raising behing my lure, but still nothing. The fish followed the lure for a few more moments before finally taking that bite. The fight was one and after some spectacular topwater action, I could add this lunker pike of 105 cm to my list.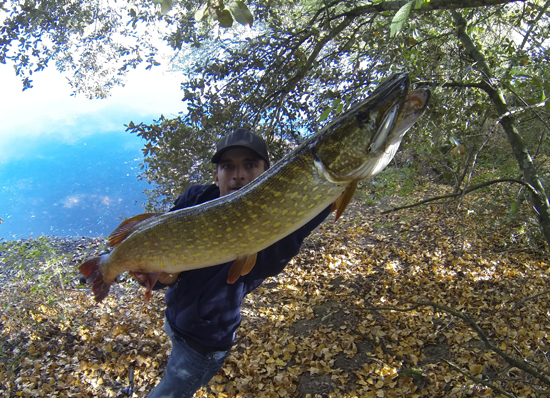 And whate better way to conclude the session with the release.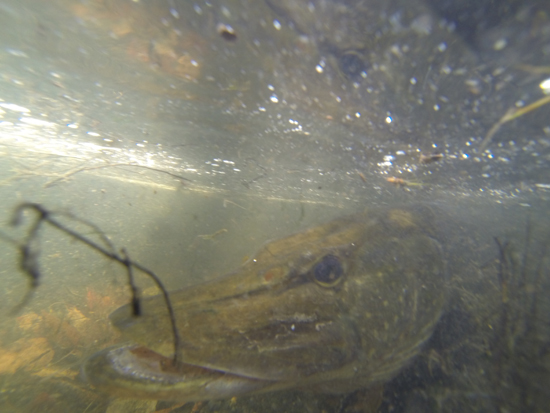 Julien Miot