Jerremy Akiyama: It begins!
Another season begins with a grand swell. Typhoons hit the cost of Japan countless times this year bringing about super swells for not only surfers but also blackfin anglers. It is not very often that I go fishing in these dangerous conditions as well as humid season, but I couldn't resisit the temptation.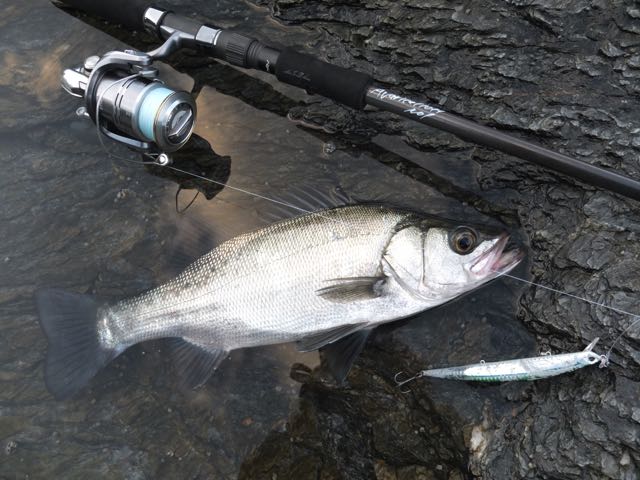 As usual, I rig up my favorite pilot lure, the Tide Minnow Slim 140. This generally produces answers staight away, giving me an idea of wheather there are fish around. If this doesn't do the trick, then the more technical lures go on to see if I can get the fish to use their mouth.
This time it was the more automatic MOAB 120 producing results. A nice start to the season with this big mama on the other end of the line giving me a nice indication of where the development of the new test rod is going.?
Tackle Data:?
Lure: Tide Minnow Slim 140, MOAB 120, Realis Jerkbait 120s, etc
Rod: Ripple Fisher Avarice 110H (prototype)?
Reel : TP 4000
Line: Sunline Castaway 20lb
Leader: Sunline System shock leader 35lb