Giuseppe Fanten: The Mediterranean Barracuda Part 1
The Mediterranean is a sea of small dimension compared to the vast expanses of water represented by the world's oceans,so, it is natural that climate change and urbanistic have influenced more the fish species present,among them,even the Mediterranen Barracuda (Sphyraena viridensis).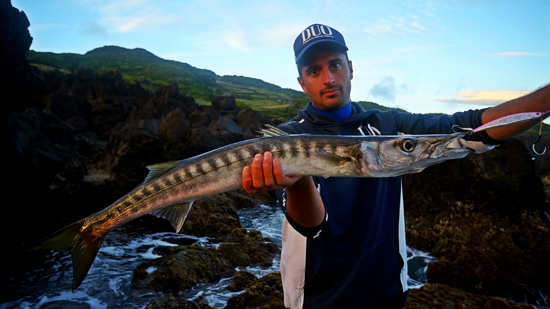 The mediterranenan barracuda is considered one of the classic fish for beginners, both for the distribution, it is found in natural environments such rocks spot and beaches,both in artificial place likes port, and especially for the relative ease with which it is possible to capture at spinning.
However, over the years in areas with high sport-fishing pressure,barracudas have become much more wary and difficult to catch with lures ,especially specimens of big size, to follow I would like to list some tips to increase the chances of success.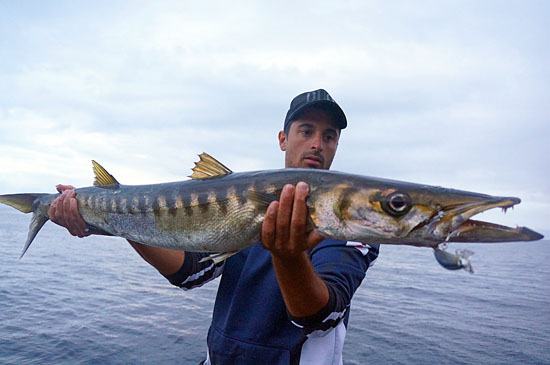 -VARIATION OF LURES:
Cuda for many spinners is synonym of long jerk,and in many situations it is a fact, undeniable is the extraordinary effectiveness of bait likes Tide Minnow Slim and Flyer 140/175/200 against this species,but… not always the long jerk minnows are key to trigger an attack, is therefore very important when we do not getting strikes, try to change the type of bait, size, depth and type of swimming.
Barracuda is a predator that,depending on the season, water temperature, time, and presence of bait fish is active in the all layers of water,for that,during a session it is best to proceed methodically, and try to work in the areas of artificial surface, midwater and bottom.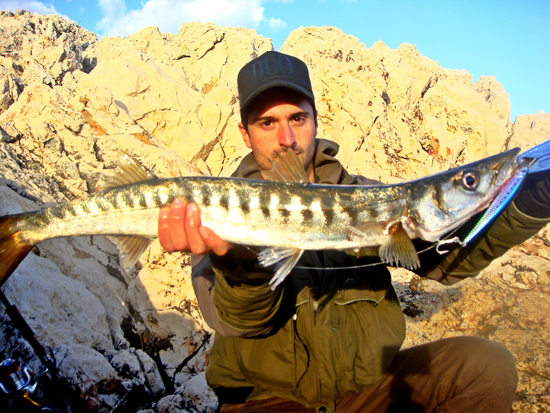 -THE IMPORTANCE OF ANIMATION:
Animating an artificial in a right way is crucial, it is important to understand how our bait working,even when we can't see it, adjust the speed of the retrieve depending on the tides that we feeling on the tip of rod,the right mix of stop and go sometimes is the key for having a strike,but also in this case is not always necessary a fantasy retrieve,also a simple linear retrieve with the right lure could be effective.
-THE MOST EFFECTIVE DUO LURES:
Here a brief summary of the DUO models that have proven more effectiveness in my experience from top water action to extra sinking action:
REALIS PENCIL 110: a classic WTD designed for black bass,but do not worry about this,the great walking the dog action and sound make those lure perfect also for SW predators.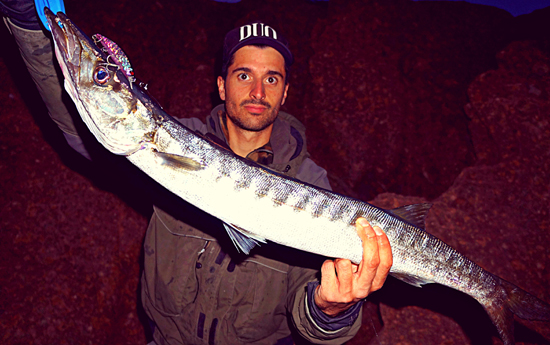 BEACH WALKER 120 MD: one of my favourite medium size minnow ever,amazing castability,swim and action,very stable in strong tides,and absolutely effective in many conditions, indispensable in my opinion.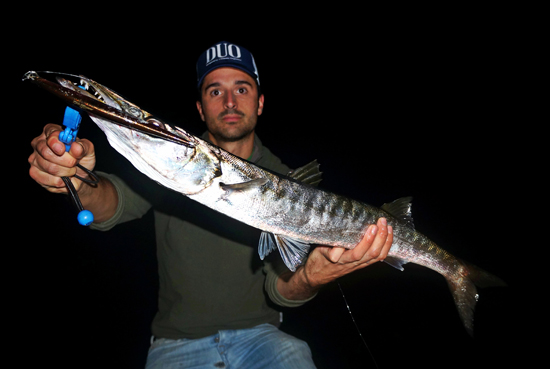 TIDE MINNOW SLIM and FLYER 140/175/200: Not much to say about these artificial,for sure never fail in my tackle box when I going for a barras session.
ROUGH TRAIL 130: a lure for strong and hard conditions,waves and strong wind and high place to cast?dont worry,the rough trail 130 is the right lure!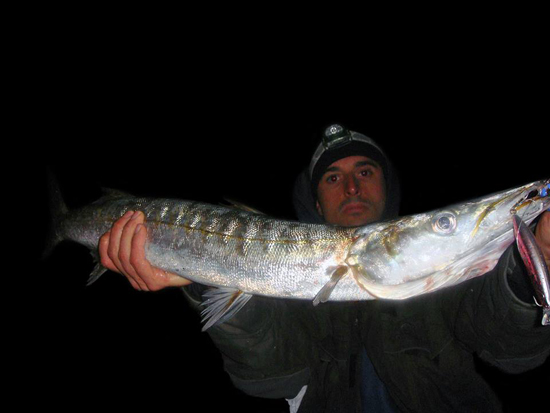 BEACH WALKER AXCION: the surprise of last winter, developed for fl has proven to be a killer during the cold season,when the barras are more depth and often hunt small fishes,with a weight of 30gr for 9,5 cm body is a small bomb, capable of achieving incredible distance.
TIDE VIBE SLIM 140: the power of vibrations!a lure with excellent castability and action,use it with a simply retrieve or a light jerk with stop and go,and enjoy the strikes!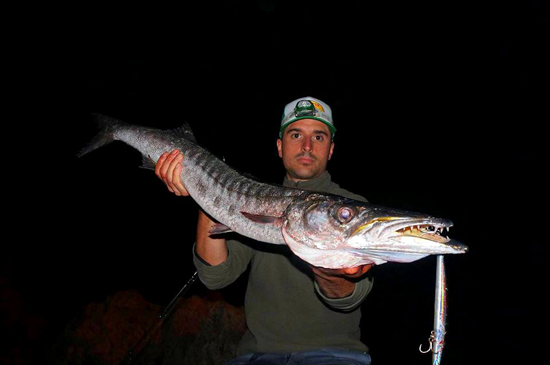 PRESS BAIT SERIES 105/125HD/SAIRA/FUSION SLIM: My favourite type of lipless,the best choice for amazing distance even against wind,possibility of choice the depth of swim,effective also in the falling to the bottom…the final lures!