Surf Twins – Tide Minnow "fatties" return
The Surf King is Back! Tide Minnow Surf comes back with double punch of 150 and reintroduced 135 size.
Large minnows are generally productive not only in surf and off the rocks but also in shallow rivers and over sand bars. With this in mind, we have set a shallow diving depth, making it possible to retrieve the lure dead slow while still tracing it right underneath the surface of the water.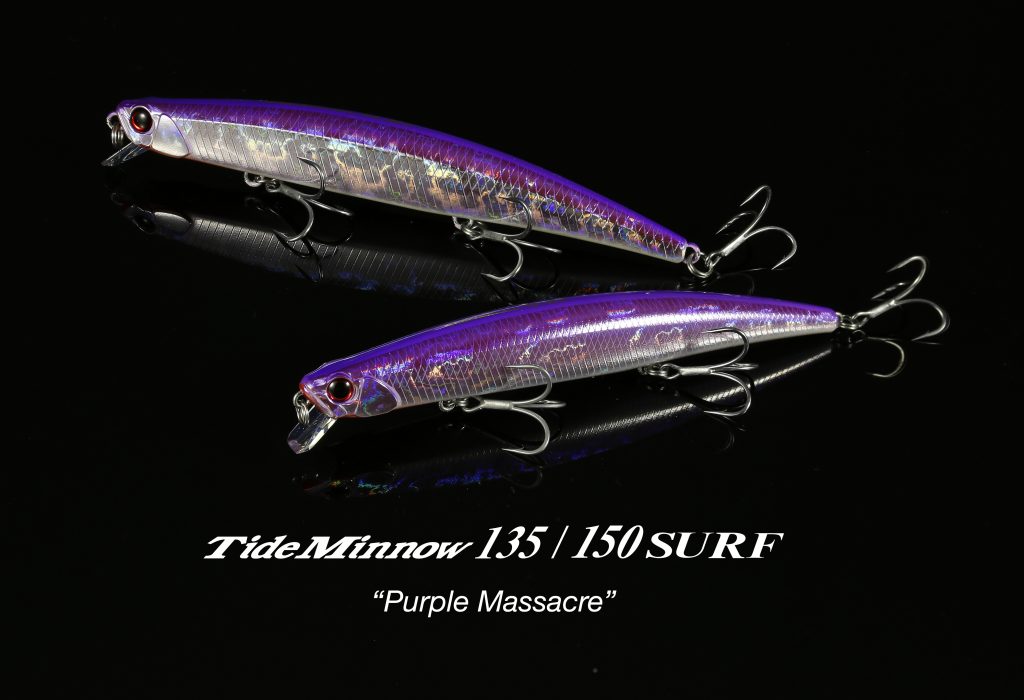 Tide Minnow 135 Surf came back with revamped color chart and features also three new colors – "Golden Sardine II", "Pink Sardine" and "Gold Red Head".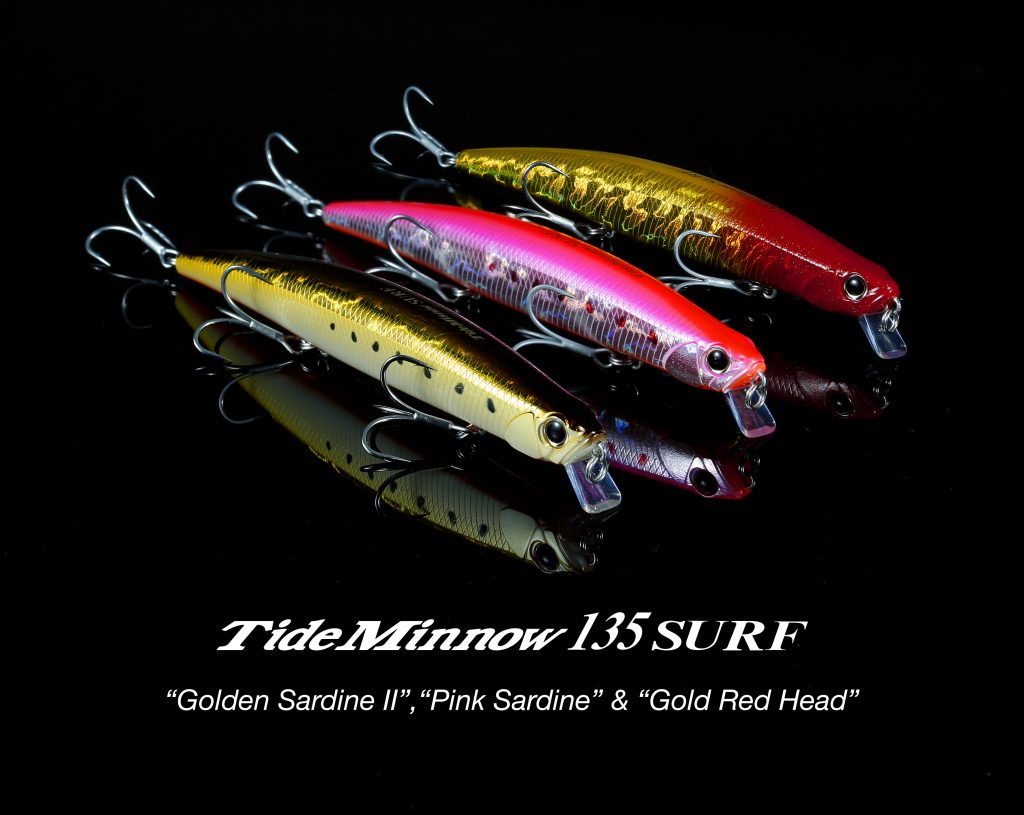 Both Tide Minnow Surf sizes are now available across the world.