Realis Vibration G-Fix Suits Up for 2017!
What if you could truly retrieve your lure faster? What if you could cast it further and more accurate especially in challenging conditions like wind? Welcome to G-Fix. The pro-tuned lures of G-Fix series were designed specifically to improve trajectory, increase accuracy, trace deeper, provide better control yet possess the same amazing signature actions of the original Realis Vibration models.
The enhanced performance of the Realis Vibration G-Fix series has found wide applications not only on the tournament trail, but also for vertical fishing if you need to get the lure down and get it there fast.
We continue to also enhance the color chart of the two products and will be adding two new colors to each size.
With 62 G-Fix, it will be two of the standard and proven pattern – "American Shad" and "Ghost Gill". I think that says it all. No need to comment on these classics patterns, though in the typical DUO fashion we put a little twist on the colors.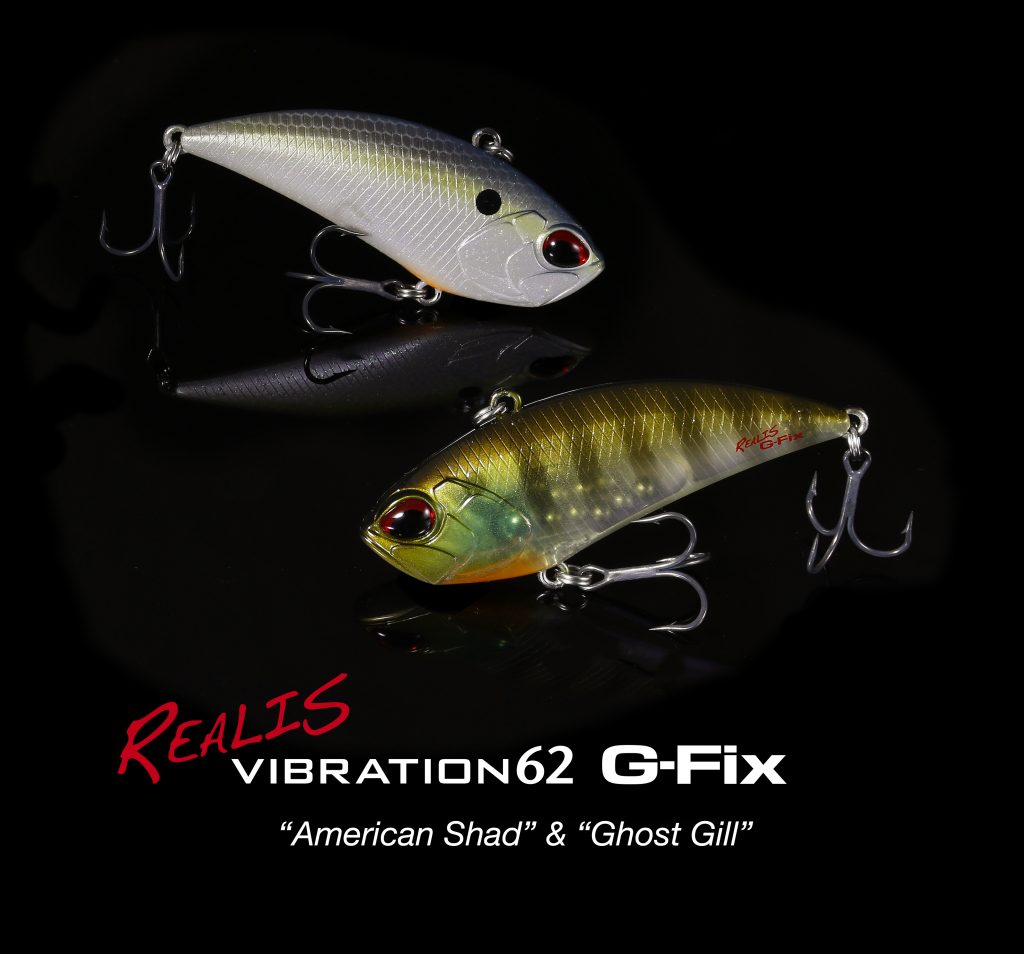 With 68 G-Fix, we took a different route and introduce a popular "Omnicraw" pattern which you might already know from Realis Crank line-up. One of the most popular color in Crank has been demanded for Vibration too and after successful testing, we have officially decided to introduce it to the range.
The second color is "Tule Perch ND". Tule Perch is one of the common baitfish in California on famous Clear Lake and San Joaquin-Sacramento Cal-Delta. These perch are eaten big time by largemouth and the pattern shall be one of the secret weapons for the upcoming season.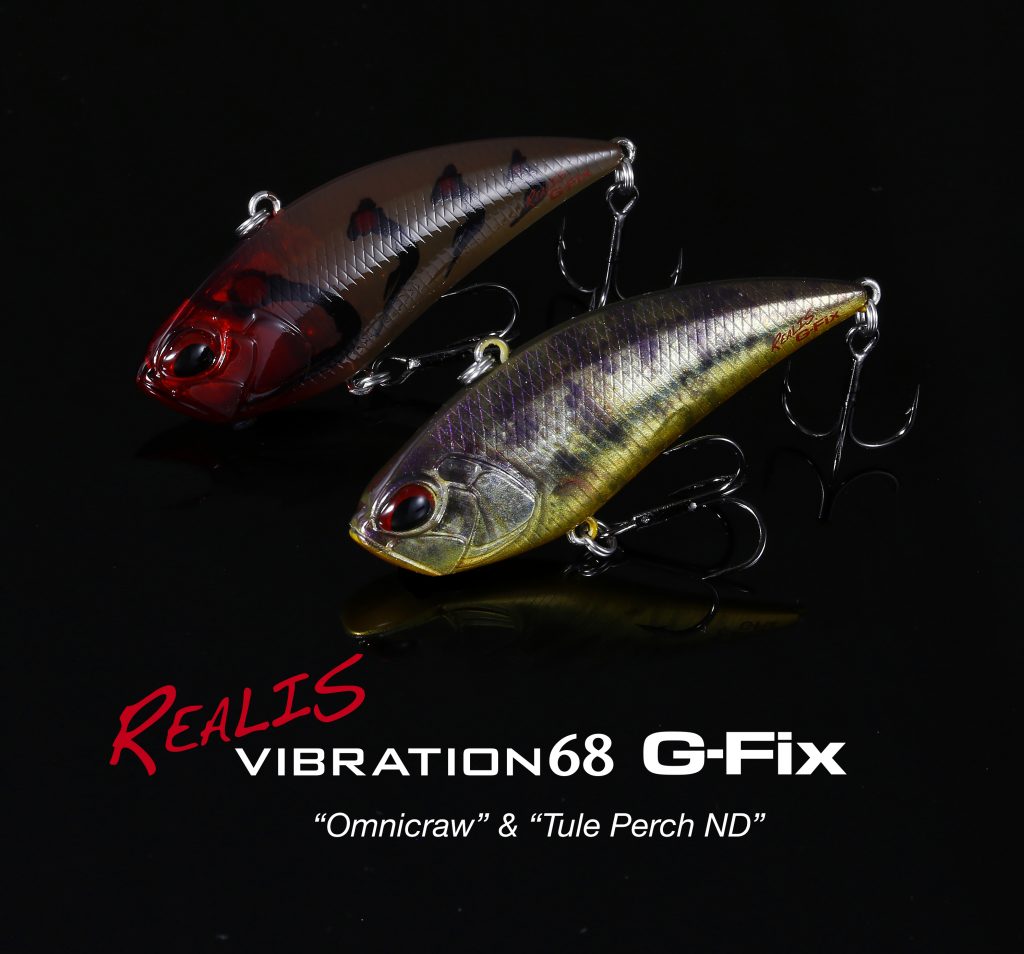 New colors of Realis Vibration G-Fix will be available from January around the world.