More and More Press Bait-in`
Next to Tide Minnow, it`s the Press Bait series which has probably the largest following among saltwater anglers. And for a good reason – these lures are literally loaded with weight making them a perfect tool for your casting session for the pelagics. Two of the Press Baits – 85 and 125HD – has seen some enhancement in the color range, so let`s break it down.
Press Bait 85 ain`t playin` and is doubling up on the colors. This simple looking slug has been suprising anglers from all over the world with its castability, responsiveness and just pure abillity to call on fish. Now with four new colors – "Ivory Halo", "YGB Sardine", "Blue Back" and "Katakuchi" – PB85 is ready for many more adventures.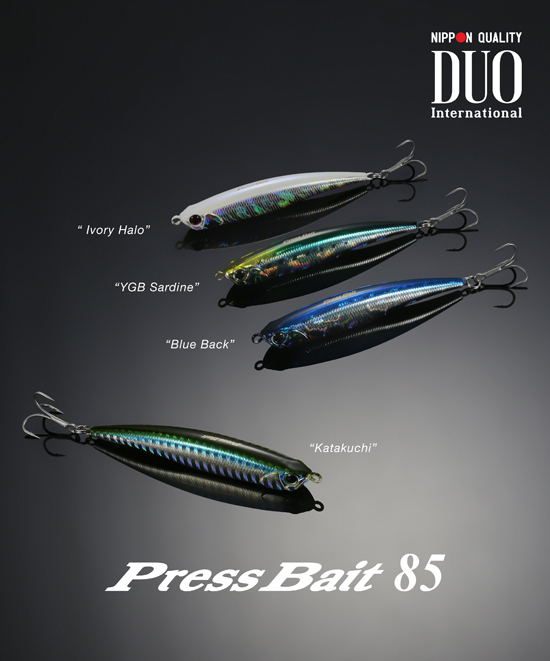 Press Bait 125HD has also seen addition of two new colors – the tuna-calling "Ivory Halo" and the bluewater standard "Ocean Blue Back".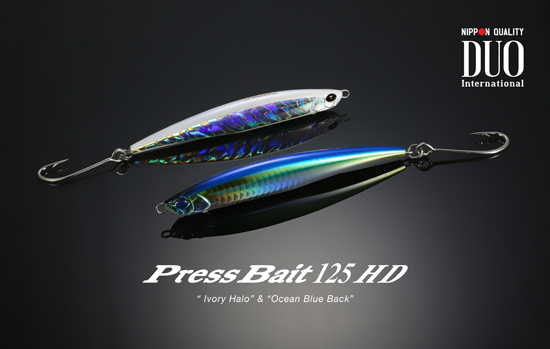 You will be able to re-up on the new colors around the world from October.