Aaron Martens puts his stamp on Realis Jerkbait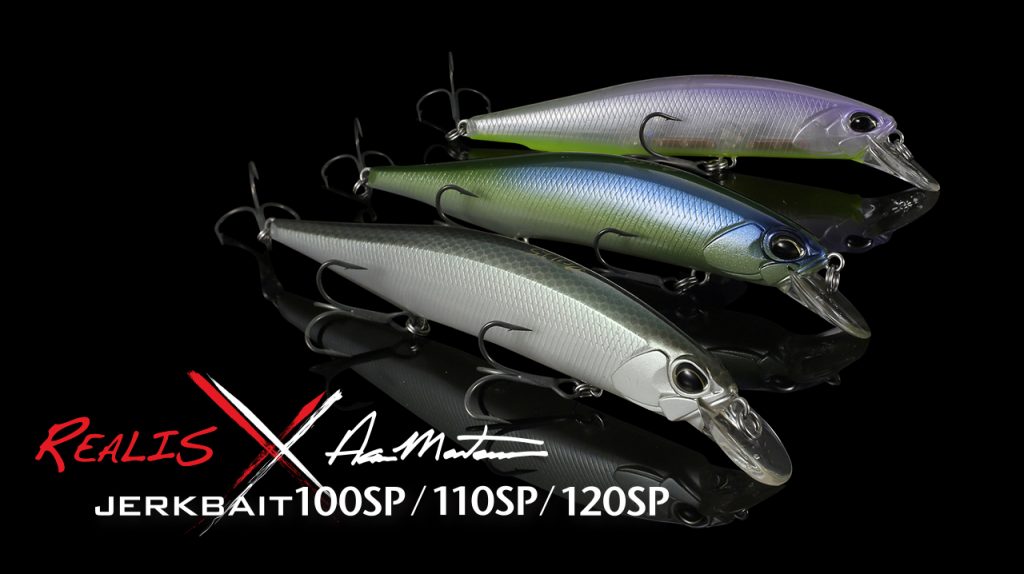 Considered by many as one of the greatest Elite anglers of all time, Aaron Martens has dazzled the world with his innate and nature abilities to catch bass in any condition. Aaron's love for the Realis Jerkbait was articulated prior to 2017. Unveiled for the first time, this is just the beginning of Aaron Martens signature elite colors. These patterns weren't invented in a day but were painstakingly refined over months. It wasn't enough for the colors to attract bass. His goal was to make the patterns intoxicating, able to draw fish from distances.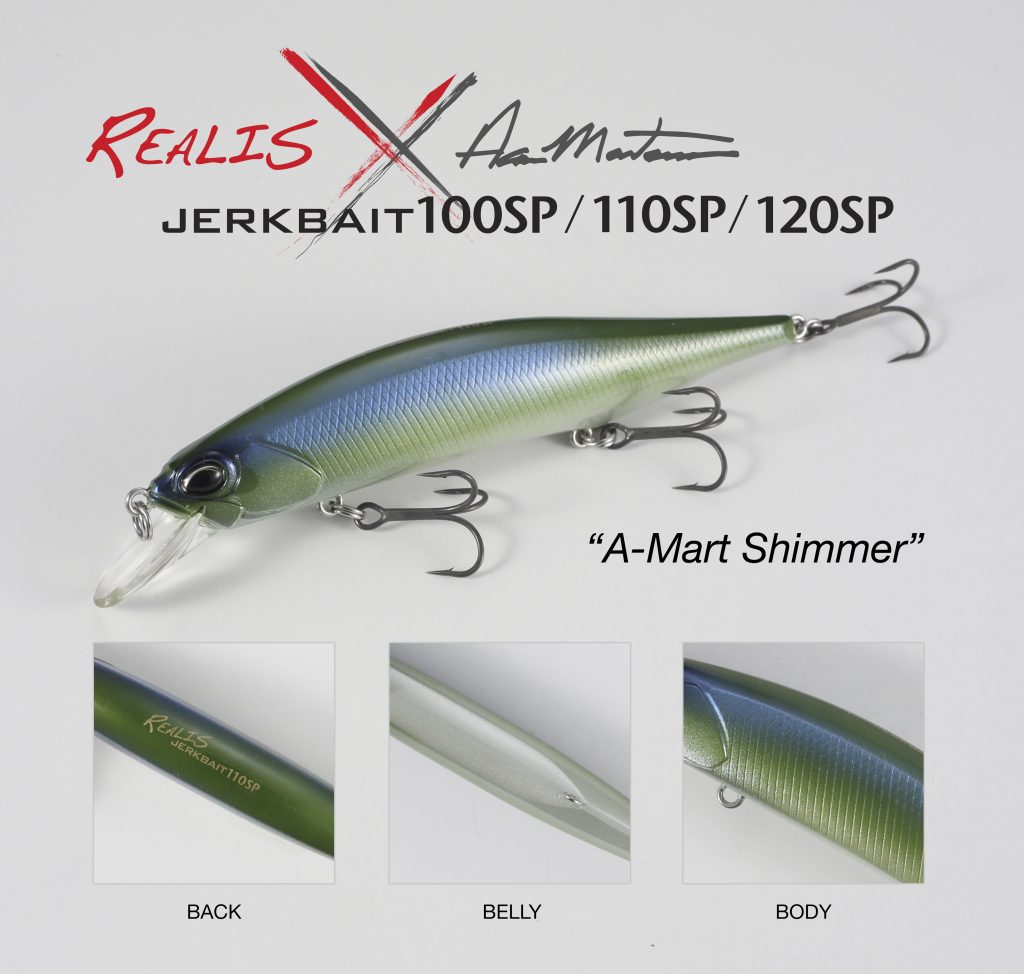 "A-Mart Shimmer" was designed to give a near camo background but with a little light, a portion of the lure will shimmer.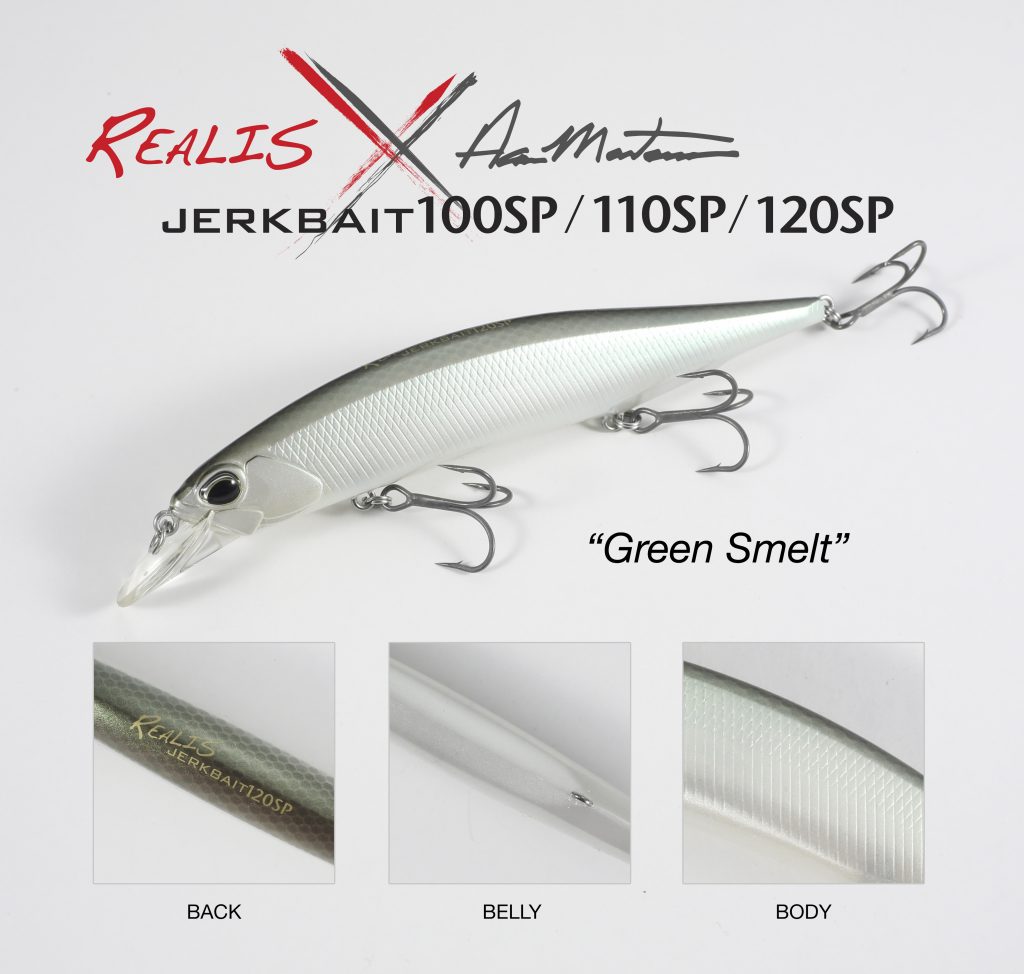 "Green Smelt" at first glance looks pale or white but in low light conditions emits a green sheen when sunlight hits the side and back of the lure.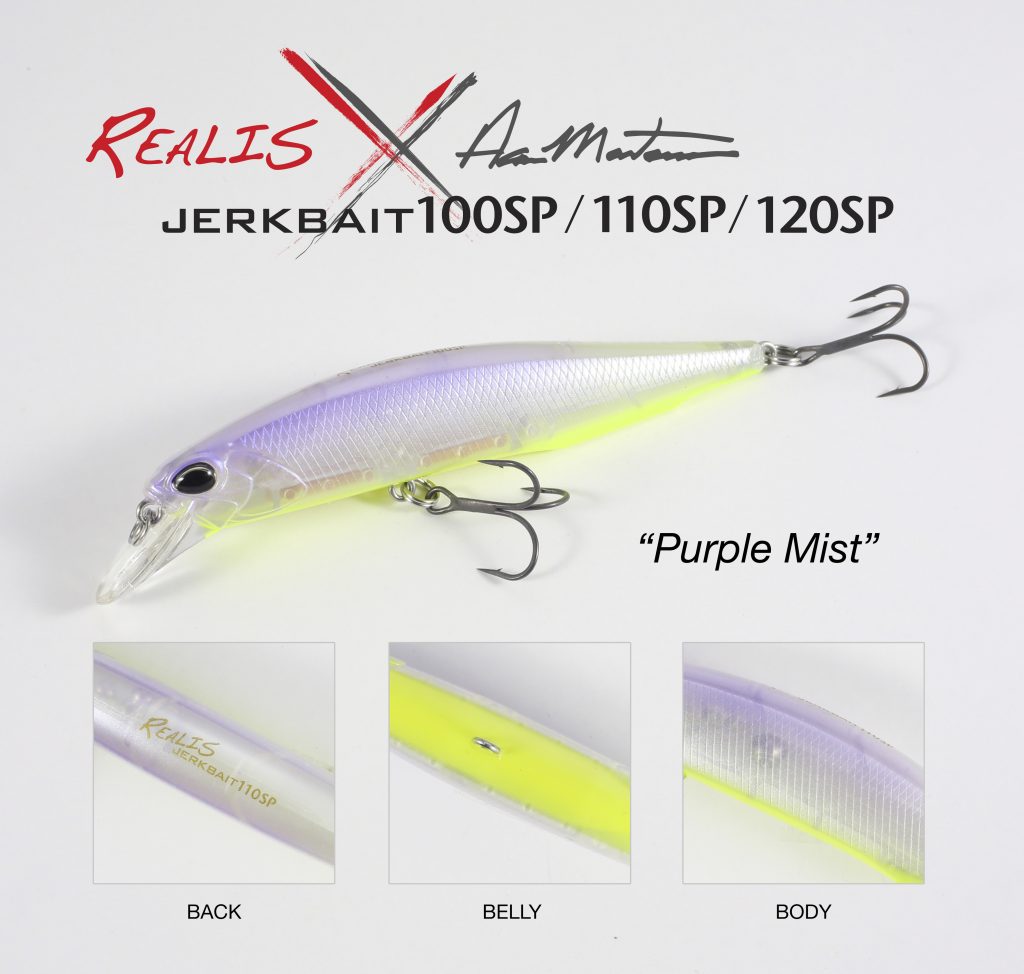 "Purple Mist" was designed to utilize a bait fish pattern but when the lure is moved aggressively a chartreuse hue is released .
Aaron Martens Signature Series for Realis Jerkbait will be available from August across the world.