Australian Barramundi expedition
It was a trip I had been looking forward to for a long time. Although I had lived in Australia (Melbourne) for 17 years, I had never traveled up North to try and catch myself a Barra. Can't really call myself an Aussie if I have never caught one of these amazing species before.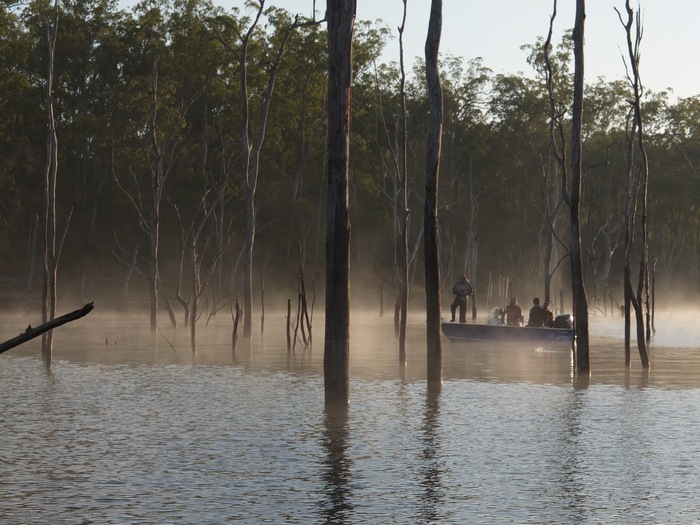 The objective of our trip was to film for a local TV showin Japan while doing some extended testing of the new Fang Ops range. The Fang Ops series is designed for those exotic species around the world which smash lures giving a headache for anglers. When I say "Smash", I really mean it. Many lures on the market can't withstand the sheer power of these exotic species, either breaking, pulling hook-eyes, and basically falling appart in the process of fishing. The Fang Ops range has been especially designed to not only handled these powerful species but also maintain the agility and action as an effective lure.
When a lure is designed, it is vital for the designer to make it as light as possible for the lure to maneuver. If it is heavy and bulky, its basically a dead stick in the water swimming straight towards you. Well, this is where the beauty of the Fang Ops series comes into play. Its heavy duty, yet able to swim and respond like a light lure.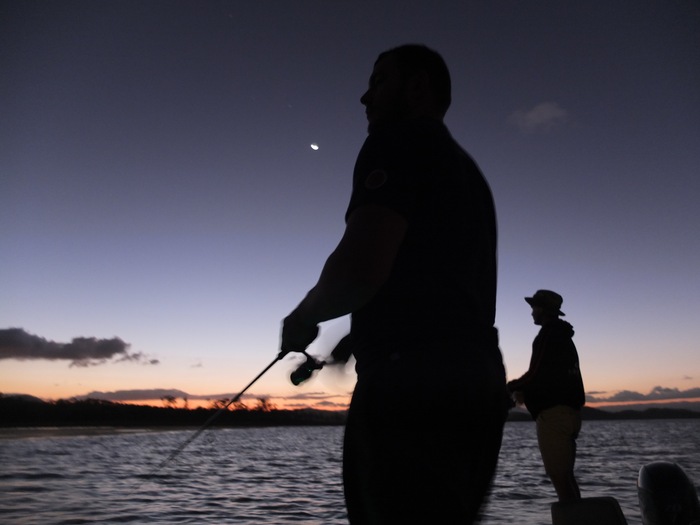 I can't really go into the specifics of our trip and results as the film has yet to be released, but I am allowed to say that we all landed a number of good fish.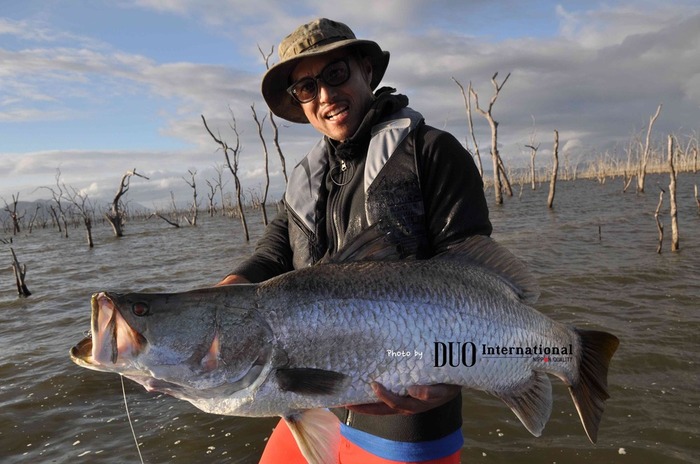 I'd like to thank the DUO Australia crew for arranging such an amazing trip for us. Especially, Marty, Mick and Wally who drove us, fed us, fished with us and shared the sleepless nights with us 3 days straight (10 hours sleep in 3 days was quite an achievement). I know it must have been a logistical nightmare to arrange transport, accomodation, boats, and especially productive fishing spots. You sure nailed it for us and I can't wait to see what footage we have to show!!
Tackle data:
Lure: DUO Realis Fang Ops 120SR, 120DR, Jerkbait, etc.
Rod: Ripple Fisher Apis 63H
Reel: Shimano Calcatta Conquest 301
Line: Sunline Monster Battle 50lb
Leader: Sunline System Shock Leader Floro 60lb
Sunglasses: SWANS