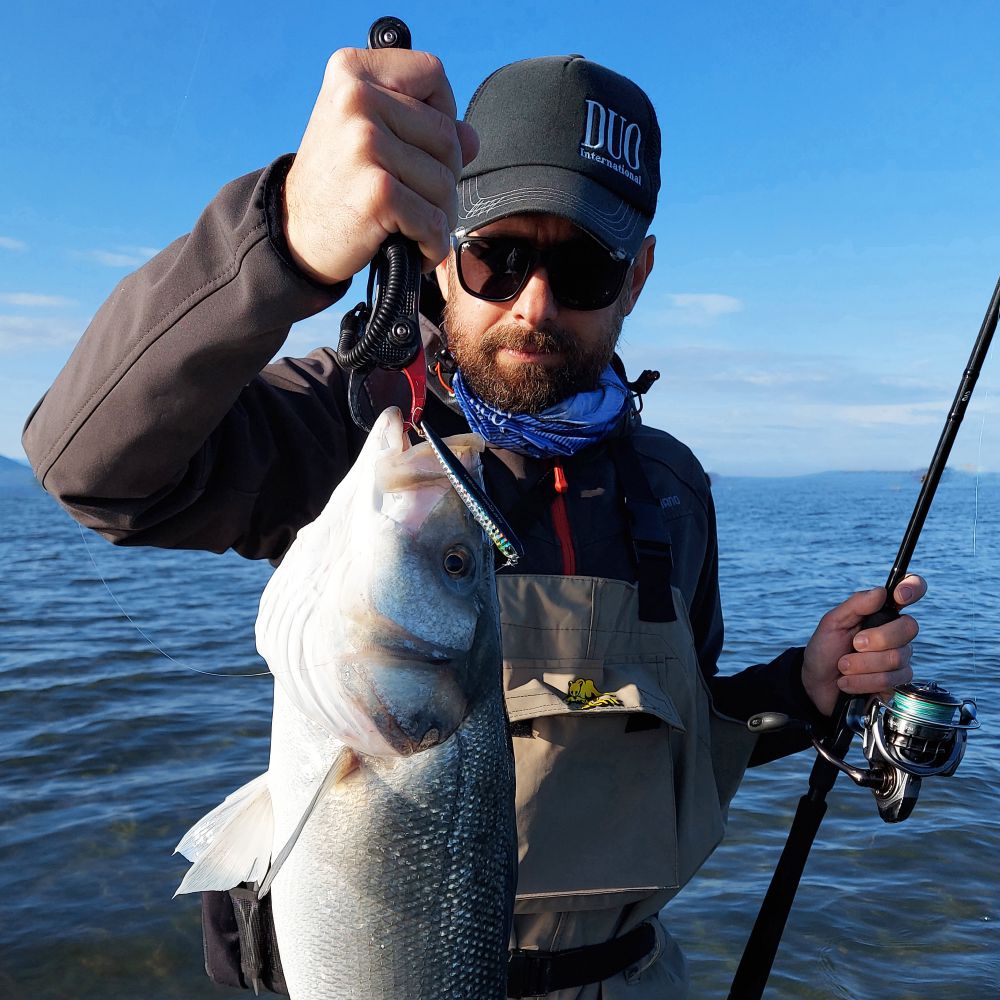 George Varelis
City: Arta
Country: Greece
Occupation: Work on private sector
Favorite Style of Fishing: Spinning from shore and from the boat
Favorite Fish: Seabass
Favorite DUO Lures: Bay Ruf MANIC FISH 88
Best DUO Catch: Sea bass 6,100gr caught with Bay Ruf MANIC 135
What you like about DUO lures: The quality of the baits, the buoyancy, the long cast. Also, the wide variety of lures (both hard and soft baits) that allow us to fish at every level of the sea, from the surface, to the bottom of the sea.
When did you start fishing: I started fishing when I was 8 years old, I secretly took my father's fishing lines and went to the lake in my village, to fish for carp.
Dream place for fishing: Any river for sea bass fishing.